ARCUS is no longer the manager of the JSEP program. If you have questions or comments in regards to the current program, please contact the new program host at Dartmouth University - Dickey Center.
Previous ARCUS Programming
In this successful summer science and culture opportunity, students and teachers from the United States, Denmark, and Greenland came together to learn about the research conducted in Greenland and the logistics involved in supporting the research. Participants conducted experiments first-hand and participated in inquiry-based educational activities.
The JSEP format evolved over the years, which consisted of two field-based subprograms on-site in Greenland: the Greenland-led Kangerlussuaq Science Field School and the U.S.-led Science Education Week.
Program Descriptions under ARCUS
Kangerlussuaq Field School (2 weeks) and Science Education Week (1 week)
Kangerlussuaq Science Field School: Students learned about and participate in polar science alongside researchers and teachers at field stations around Kangerlussuaq, Greenland. This area is a rural region with limited amenities. Participants lived in dormitory style housing and share in cooking and cleaning responsibilities. This part of the JSEP Program was supported by the government of Greenland.
Science Education Week: Students continued their Arctic science exploration by traveling to and experiencing science at the top of the Greenland ice sheet. This is a very remote site where all supplies including fuel are flown in by cargo planes; therefore, the entire community works together to conserve all of the resources. Living conditions are similar to a camping environment.
To get a better idea of the program while managed by ARCUS, please visit the JSEP Program Project Page to access photos, journals, and resources associated with all ARCUS-supported expeditions. A short video of JSEP 2012 highlights may be viewed here.
About JSEP
The Joint Committee, a high-level forum involving the Greenlandic, Danish and American governments, established the Joint Science Education Project in 2007, as a collaborative diplomatic effort during the International Polar Year to:
Educate and inspire the next generation of polar scientists;
Build strong networks of students and teachers among the three countries; and
Provide an opportunity to practice language and communication skills by taking students to the ice sheet in Greenland to observe polar science in action.
Since its inception, JSEP has had 100 student and 25 teacher participants and has involved numerous scientists and field researchers.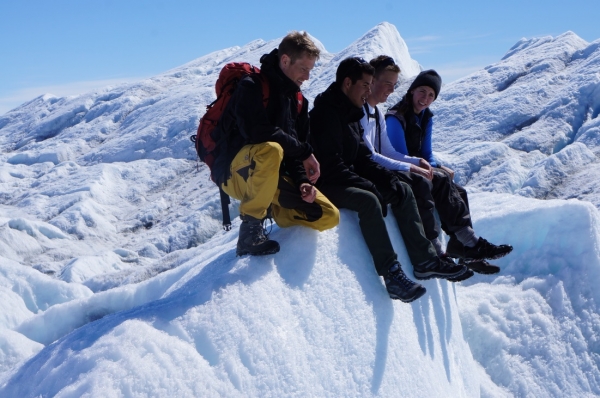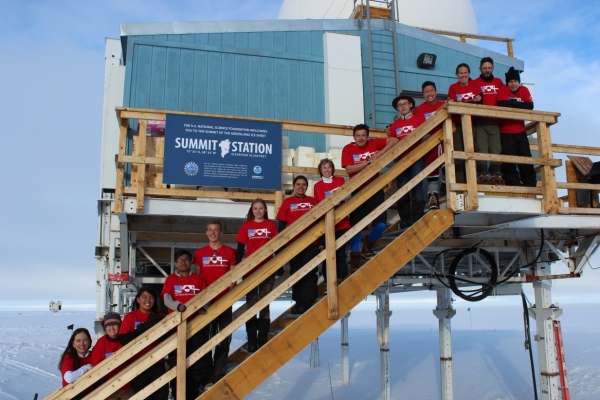 In 2014, two American teachers traveled with five U.S. students, who were from Florida, Georgia, Hawaii, Maryland, and Oregon, to Kangerlussuaq, Greenland. The students flew from their homes to Albany, New York's Scotia Air National Guard Base where they boarded a LC-130 for the trip to Greenland.
During the 2014 Field School, all students and teachers participated in a variety of activities such as measuring discharge at the nearby Watson River, collecting fossils and garnets while learning about the geology of the area, cataloguing plants and conducting a biodiversity survey, sampling water from a number of lakes, and measuring ablation (mass loss) on the ice sheet. The highlight experience of Science Education Week 2014 was the five-day stay at Summit Station, the U.S. research facility located at the top of the Greenland ice sheet. While at Summit, the students and teachers built a back-lit snow pit, launched a weather balloon, and learned about albedo from a Dartmouth College graduate student. Science Education Week activities in Kangerlussuaq included learning about the IcePod (an integrated imaging system), as well as taking lake samples for Indiana University researchers to measure methane.
JSEP is supported each year by the National Science Foundation's Division of Polar Programs and facilitated by an Albert Einstein Distinguished Educator Fellow.
About the Albert Einstein Distinguished Educator Fellows
The Albert Einstein Distinguished Educator Fellowship Program provides a unique professional development opportunity for accomplished K-12 educators in the fields of science, technology, engineering, and mathematics (STEM) to serve in the national education arena. Fellows spend 11 months working in a Federal agency or in a U.S. Congressional office, bringing their extensive knowledge and experience in the classroom to education program and/or education policy efforts. Current sponsoring agencies include: the Department of Energy (DOE), the National Science Foundation (NSF), the National Aeronautics and Space Administration (NASA), and the National Oceanic and Atmospheric Administration (NOAA). The DOE sponsors up to four placements in congressional offices.
The Albert Einstein Distinguished Educator Fellowship Act was signed into law in November 1994 and gives the DOE the responsibility for managing the program (Fellowship Act Public Law 103-382, Improving America's Schools Act of 1994). The DOE Office of Science's Office of Workforce Development for Teachers and Scientists (WDTS) manages this program in collaboration with the Triangle Coalition for STEM Education and the Oak Ridge Institute for Science and Education (ORISE). To learn more about the Albert Einstein Fellowship program, visit http://science.energy.gov/wdts/einstein.