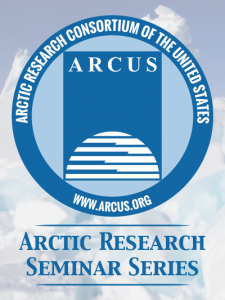 The ARCUS Arctic Research Seminar Series invites leading Arctic researchers and community leaders to Washington, D.C. to share both in person and via simultaneous webinar the latest findings in Arctic research and what they mean for decision-making. The events are free and open to the public, and will be of particular interest to the international Arctic research community, Federal agency officials, Congressional staff, NGOs, Arctic educators, and the media.
Registration is required for the both the live seminar as well as the live-streamed webinar associated with each event. If you plan to attend a seminar live in Washington, D.C., our events begin at 12:00 p.m. ET and we welcome you to bring your lunch with you. Cookies and beverages will be provided and there are numerous eateries in our neighborhood. The ARCUS D.C. Office is located at 1201 New York Ave., NW, Washington, DC, 20005. We are on the 4th floor. When you arrive via the elevator, there will be a sign to direct you to the conference room.
For those of you on Twitter, we also invite you to join our online discussion of each event using the hashtag #arcuswebinar.
The ARCUS Arctic Research Seminar Series is made possible with support by the National Science Foundation under Cooperative Agreement No. PLR-1304316. We would also like to thank the Polar Research Board for their generous in-kind staff support during seminar events.
Please contact Stacey Stoudt at stacey [at] arcus.org with any questions.
Seminar/Webinar Series Mailing List
To receive information about future seminar/webinar events, please subscribe to our mailing list here.
Seminar/Webinar Archive
For videos of past ARCUS Arctic Research Seminars, please visit our seminar/webinar archive here.
Upcoming Seminars/Webinars
Jacqueline Grebmeier: The Pacific Arctic: An Ecosystem in Transition - 21 September 2018
When:
Friday, 21 September 2018 -

12:00pm

to

1:00pm
(ET)
Where: ARCUS DC Office - 1201 New York Avenue, NW. Fourth Floor. Washington, DC 20005 or online for live webinar
Abstract
In recent years the northern Bering Sea and southern Chukchi Sea have undergone a reduction of sea ice and warming seawater temperatures. Time-series environmental and biological studies indicate faster seasonal sea ice retreat over the last 5 years in comparison to the previous 25 years, with 2018 having the highest bottom water temperatures in the record, and also setting a new threshold for sea ice minima. At the same time, dominant bottom dwelling animals (clams, amphipods and polychaetes) that are food for diving sea ducks, gray whales, and walruses are declining in biomass and where there is still high biomass, these prey patches are contracting northward. These time series studies are being accomplished as part of the Distributed Biological Observatory, which is an internationally coordinated effort that is generating seasonal and interannual data to better understand this changing ecosystem.
Speaker Details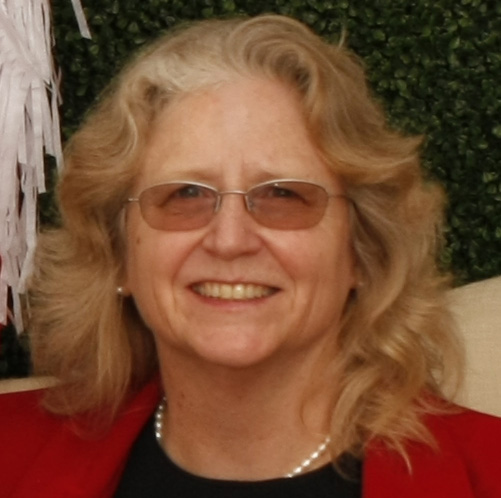 Jackie Grebmeier is a Research Professor at the Chesapeake Biological Laboratory, University of Maryland Center for Environmental Science in Solomons, Maryland. She studies the connections among sea ice coverage, water column processes, and seafloor organisms. She has been undertaking process oriented ecological studies in the northern Bering and Chukchi Seas for more than 30 years.
---