ARCUS Board of Directors
Current board members are listed below.
To view the job description for the ARCUS Board of Directors, click here.
Term dates begin 1 January and end 31 December of the relevant years.
---
Current officer terms end dates:
President (David Cairns - December 2021)
Secretary (Peter Webley - December 2020)
Treasurer (Diane Hirshberg - December 2020)
Executive Committee Member-at-Large (Julie Raymond-Yakoubian - December 2020)
Executive Committee Member-at-Large (Victoria Herrmann - December 2021)
---
David Cairns, President (Terms ends 2022)
College Station, Texas
---
David Cairns is a Professor and the Department Head of the Geography Department at Texas A&M University. His primary research interests are on the impacts of climate change on vegetation at short and long time scales in a variety of environments. The focus of his work is on ecotones, the transition zones between different vegetation types. Most of his fieldwork has been accomplished at tree line in the western United States, Alaska, and in northern Sweden. He also has projects in two other sensitive environments: saltmarshes on the coasts of Denmark and Texas, and tundra environments on the North Slope of Alaska. Dave uses a variety of approaches including population genetics, dendroecological methods, and simulation modeling to answer questions about how these environments respond to climate change.
Peter Webley, Secretary (Terms ends 2020)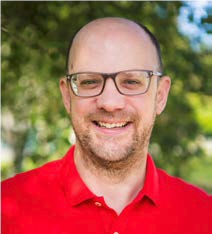 University of Alaska Fairbanks
Fairbanks, Alaska
---
Peter Webley is a research faculty member of the Geophysical Institute at the University of Alaska Fairbanks, and an Associate Director of Research at the Alaska Center for Unmanned Aircraft Systems Integration (ACUASI) as well as one of two faculty ambassadors for UAF's Office of Intellectual Property and Commercialization.
He is also the co-founder of the first startup company, V-ADAPT, Inc., formed from intellectual property and technologies developed while at UAF.
He has 15+ years experience in the use of remote sensing data from spaceborne, airborne, and ground based sensors for mapping hazardous events as well as in the forecasting of future hazards zones, such as for volcanic ash, and probabilities of at-risk zones.
Diane Hirshberg, Treasurer (Terms ends 2020)
Institute of Social and Economic Research
University of Alaska Anchorage
Anchorage, Alaska
---
Diane Hirshberg is Professor of Education Policy at the Institute of Social and Economic Research, University of Alaska Anchorage (UAA), and director of the UAA Center for Alaska Education Policy Research. She also serves as Advisor to the UAA Chancellor on Arctic Research and Education. Her research interests include education policy analysis, indigenous education, circumpolar education issues, and school change. She has studied the boarding school experiences of indigenous students, teacher supply, demand and turnover, including the cost of teacher turnover in Alaska, as well as school finance issues. She served as evaluator for the Alaska Pacific University Educational Innovations Comprehensive School Instruction Project for Paraprofessionals and Teachers, co-evaluator of the North Slope Borough School District Curriculum Alignment, Integration and Mapping project, and is currently evaluator for the Inuit Circumpolar Council Alaska Alaskan Inuit Education Improvement Strategy planning grant, all U.S. Department of Education Alaska Native Education Grants.
Dr. Hirshberg sits on both the International Arctic Social Sciences Association Council and the steering committee for the NSF-Funded Arctic FROST Research Collaboration Network. She also is a member of the "visionary group" for the Advancing Native Dialogues on Racial Equity project with the First Alaskans Institute. She teaches in the UAA Honors College and the College of Education. She has a PhD in Education from UCLA, a Master of Public Administration from Columbia University and a bachelor's degree from UC Berkeley.
Victoria Herrmann, Executive Committee Member-at-Large (Terms ends 2021)
Washington, District of Columbia
---
Victoria Herrmann is the President and Managing Director of the Arctic Institute. As director, she leads a team of 23 researchers across North America and Europe implementing capacity building programs to support renewable energy systems, climate adaptation projects, youth empowerment initiatives, and smart city strategies. Prior to her work with the Arctic Institute, she was a fellow at the Carnegie Endowment for International Peace and a Fulbright Scholar working with Canada's indigenous peoples. She is also a Climate Security Fellow with the American Security Project and the Principle Investigator for the National Geographic-funded project "America's Eroding Edges." She is one of only 16 women leaders in the top 100 think tanks in the United States, and at 28 she is the youngest of all 100.
Julie Raymond-Yakoubian, Executive Committee Member-at-Large (Terms ends 2021)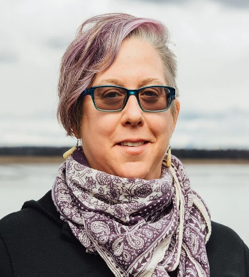 Girdwood, Alaska
---
Kaare Erickson, Board Member (Terms ends 2020)
Ukpeaġvik Iñupiat Corporation (UIC) Science
Anchorage, Alaska
---
Kaare Ray Sikuaq Erickson is the North Slope Science Liaison for UIC Science in Utqiaġvik, Alaska. Kaare's job require him to facilitate and foster productive relations between Arctic researchers and Arctic residents in northern Alaska. Kaare was raised in several villages along the Bering Sea coast including Savoonga, Saint Michaels, and Unalakleet. Kaare's father, Jeff, is a Scandinavian fisherman and school teacher from Unalakleet and his mother, Donna Sauraq is an Iñupiaq airlines manager and cultural leader raised in Utqiaġvik. Village life taught Kaare to provide for his community through subsistence and leadership. Family members and Elders taught Kaare how to be aware of problems that face Arctic communities, as well as how to find creative, realistic, and effective ways to alleviate or solve these issues. Kaare spent a decade immersed in anthropological projects (cultural, historical, and archaeological) and studying Alaska Native history. This unique life history, his expertise in cross-cultural communication, and his deep knowledge of Arctic history and prehistory allows him to fulfill his role as North Slope Science Liaison for the Ukpeagvik Inupiat Corporation.
Craig Fleener, Board Member (Terms ends 2021)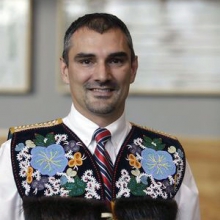 Anchorage, Alaska
---
Craig is Gwich'in and originally from Fort Yukon, Alaska and currently resides in Anchorage.
From 2010-2013 he served as the Deputy Commissioner of Game, Subsistence, and Habitat for the Alaska Department of Fish & Game in Anchorage, Alaska providing policy oversight on wildlife and subsistence management representing the department at the Board of Game, Arctic Policy forums, legislative briefings, and outreach. Additionally, he served from 2008-2010 as the Director of the Division of Subsistence.
Craig served as the Executive Director of the Council of Athabascan Tribal Governments until 2007 where he managed health care, education, and natural resources. He was the first Director of Natural Resources in Fort Yukon and served as the regional biologist for several years.
He has spent more than 28 years in the military with four years in the U.S. Marine Corps and 24 years in the Alaska National Guard where he continues to serve as a Major and the Senior Intelligence Officer with the 176th Wing at Joint Base Elmendorf-Richardson.
Craig brings decades of experience conducting research in the Arctic. He's provided support to search and rescue missions throughout Alaska, served as a permanent participant to the Arctic Council including in-depth work on several of the working groups of the Arctic Council. He has worked on human dimensions issues related to subsistence, climate change, and adaptation in the Arctic and served on numerous boards and commissions such as the Gwich'in Council International, International Porcupine Caribou Board, and the Yukon River Panel.
He has a Master of Arts, graduating with honors, in Intelligence Studies from American Public University where in 2013 he wrote a thesis on U.S. Arctic Policy; A Race for the Arctic. He graduated from the University of Alaska Fairbanks in 1999 with a BSc. in Natural Resources Management and completed substantial work towards an MSc. in Wildlife Biology through the Resources and the Environment Program at the University of Calgary in Alberta, Canada.
Adrian Gall, Board Member (Terms ends 2022)
ABR, Inc.—Environmental Research and Services
Fairbanks, Alaska
---
Adrian Gall is a Senior Scientist and Research Coordinator at ABR, Inc.—Environmental Research & Services. She has a background in population biology of nesting seabirds and the use of seabirds as indicators of marine conditions in Alaska, Hawaii, the Lower 48, and Mexico. Since joining ABR in 2005, she has focused on movements and habitat use of seabirds, waterfowl, shorebirds, and marine mammals in terrestrial and marine environments. Adrian has over 17 years of experience in working in coastal Alaskan communities, including 7 years as Co-Principal Investigator for the Chukchi Sea Environmental Studies Program. Her field work regularly involves residency and outreach in coastal Alaska villages and as a result she has good working relationships with Native Alaskan communities. She earned a BS from Cornell University in 1997, a MSc from Oregon State University in 2003, and a PhD in Oceanography from University of Alaska Fairbanks in 2015.
Jasper Hardesty, Board Member (Terms ends 2021)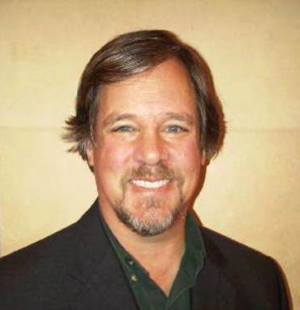 Albuquerque, New Mexico
---
Jasper (Joe) Hardesty is a chemical engineer researcher and an architect at Sandia National Labs. He is the assistant manager for the Atmospheric Radiation Measurement/ARM program Alaska Arctic facilities in Utqiagvik/Barrow, Atqasuk, and Oliktok Point. He has contributed significantly to projects for building and infrastructure resilience, international chemical/biological threat reduction, decontamination technologies, pollution remediation, biofuels processing, renewable energy systems, natural resource assessments, and food security in the Arctic. As an architect, Joe has overseen all aspects of major institutional and commercial projects, with a focus on sustainable development.
Timo Koivurova, Board Member (Terms ends 2022)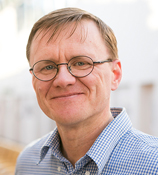 Northern Institute for Environmental and Minority Law (NIEM)
---
Research professor Timo Koivurova, is a director of the Arctic Centre (University of Lapland) and has specialized in various aspects of law applicable in the Arctic and Antarctic region. In 2002, Koivurova's doctoral dissertation "Environmental impact assessment in the Arctic: a Study of International Legal Norms" was published by Ashgate. Increasingly, his research work addresses the interplay between different levels of environmental law, legal status of indigenous peoples, law of the sea in the Arctic waters, integrated maritime policy in the EU, the role of law in mitigating/adapting to climate change, the function and role of the Arctic Council in view of its future challenges and the possibilities for an Arctic treaty. He has been involved as an expert in several international processes globally and in the Arctic region and has published on the above-mentioned topics extensively. He is also an executive committee member in the European Polar Board and China Nordic Arctic Research Centre and editor-in-chief in Yearbook of Polar Law (Brill) and the Yearbook of International Environmental Law (Oxford University Press).
Cheryl Rosa, Board Member (Terms ends 2022)
U.S. Arctic Research Commission (USARC)
Anchorage, Alaska
---
Dr. Cheryl Rosa is Deputy Director and Anchorage-based Alaska Director of the United States Arctic Research Commission (USARC). Dr. Rosa is trained as a Wildlife Veterinarian and Wildlife Biologist and has worked with subsistence communities on the North Slope and in the Russian Far East on a wide range of studies involving wildlife health and zoonotic disease, marine mammal stranding response, subsistence food safety and oil spill/offshore discharge research. Presently, she is involved in running USARC's Alaska Rural Water and Sanitation Working Group, the Arctic Renewable Energy Working Group and the Arctic Mental Health Working Group.
She received a PhD in Biology from the University of Alaska Fairbanks, a Doctorate in Veterinary Medicine from Tufts University and a BS in Animal Science and a BS in Zoology from the University of Massachusetts Amherst.
Audrey Taylor, Board Member (Terms ends 2022)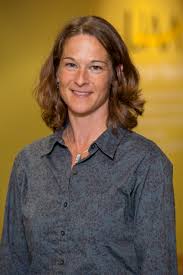 Geography & Environmental Studies
Anchorage, Alaska
---
Audrey Taylor is an associate professor in the Department of Geography and Environmental Studies, University of Alaska Anchorage. Audrey earned her PhD in wildlife biology from University of Alaska Fairbanks and has conducted field-based research across the U.S., Central and South America, and China. Her current research focuses on Arctic-breeding shorebird populations with particular focus on the impacts of climate change and industrial development along Alaska's coastlines.
Pips Veazey, Board Member (Terms ends 2020)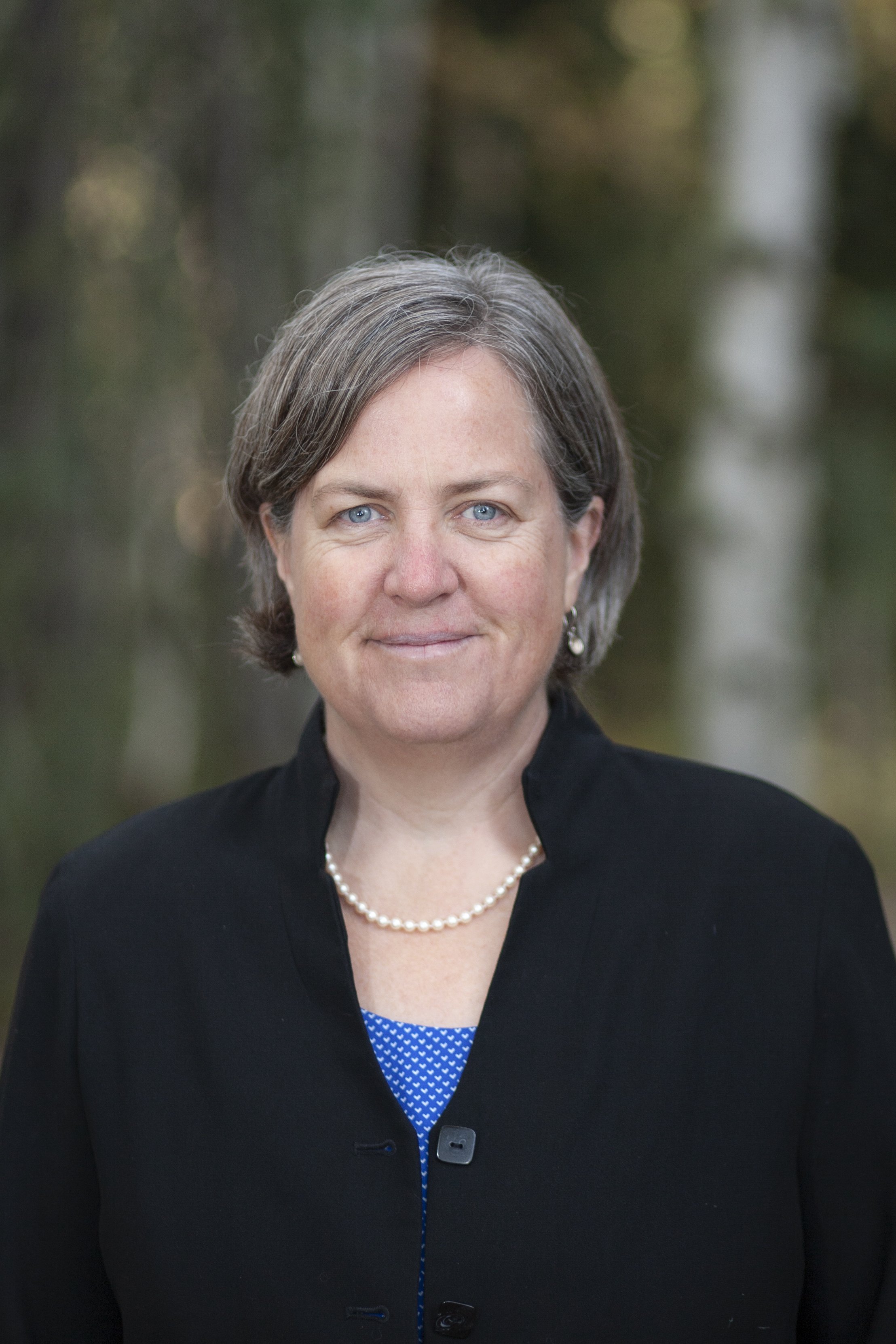 Alaska Experimental Program to Stimulate Competitive Research (EPSCoR)
University of Alaska Fairbanks
Fairbanks, Alaska
---
Pips Veazey is the Principal Investigator and Project Director for the Alaska Experimental Program to Stimulate Competitive Research (EPSCoR), a statewide program funded by the National Science Foundation and the State of Alaska aimed at increasing research capacity. She is also the lead and creator of Vis-Space, a high-resolution visual environment designed to promote conversations about complex problems, develop creative solutions and enhance team development. Her research interests include the development and implementation of interdisciplinary research teams, the interaction between teams and technology, and team science leadership. She currently serves as a founding board member of the International Network for the Science of Team Science. Her previous research on the physical structure of Antarctic sea ice and her recent doctoral work that focused on identifying the competencies required to manage and lead large interdisciplinary science teams has provided her with the skills and knowledge to lead large and complex science initiatives.