ARCUS Board of Directors
Current board members are listed below.
To view the job description for the ARCUS Board of Directors, click here.
Term dates begin 1 January and end 31 December of the relevant years.
---
Current officer terms end dates (officer terms are 2 years):
President (David Cairns - December 2023)
Secretary (Peter Webley - December 2022)
Treasurer (Kaare Erickson - December 2023)
Executive Committee Member-at-Large (Julie Raymond-Yakoubian - December 2022)
Executive Committee Member-at-Large (Audrey Taylor - December 2023)
---
David Cairns, President (Term ends 2022)
College Station, Texas
---
David Cairns is a Professor and the Department Head of the Geography Department at Texas A&M University. His primary research interests are on the impacts of climate change on vegetation at short and long time scales in a variety of environments. The focus of his work is on ecotones, the transition zones between different vegetation types. Most of his fieldwork has been accomplished at tree line in the western United States, Alaska, and in northern Sweden. He also has projects in two other sensitive environments: saltmarshes on the coasts of Denmark and Texas, and tundra environments on the North Slope of Alaska. Dave uses a variety of approaches including population genetics, dendroecological methods, and simulation modeling to answer questions about how these environments respond to climate change.
Peter Webley, Secretary (Term ends 2023)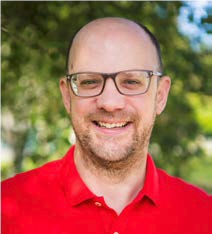 University of Alaska Fairbanks
Fairbanks, Alaska
---
Peter Webley is a research faculty member of the Geophysical Institute at the University of Alaska Fairbanks, and an Associate Director of Research at the Alaska Center for Unmanned Aircraft Systems Integration (ACUASI). Peter is also the Deputy Director for UAF's Office of Intellectual Property and Commercialization. He supports and advises UAF's innovators and entrepreneurs and provides resources, programs and initiatives to build an innovative culture at UAF.
He is also the co-founder of the first startup company, V-ADAPT, Inc., formed from intellectual property and technologies developed while at UAF.
He has 15+ years' experience in the use of remote sensing data from spaceborne, airborne, and ground based sensors for mapping hazardous events as well as in the forecasting of future hazards zones, such as for volcanic ash, and probabilities of at-risk zones.
Kaare Sikuaq Erickson, Treasurer (Term ends 2023)
Anchorage, Alaska
---
Kaare Ray Sikuaq Erickson is the Principal and team lead for Ikaaġun Engagement, based in Unalakleet and Anchorage, Alaska. Sikuaq was raised on the Bering Sea coast and has family scattered across northern Alaska from Unalakleet to Shishmaref to Utqiaġvik. Sikuaq was taught to provide for his communities through subsistence and leadership; to be aware of problems facing Arctic communities; and to find creative, realistic, and effective ways to alleviate or solve those issues. Sikuaq spent nearly two decades immersed in cultural studies and has most recently spent several years developing and implementing creative, effective, and efficient outreach, engagement and K-12 education programs for high profile Arctic research projects. Sikuaq's unique upbringing and specialized training allows him to successfully fulfill his role as cultural broker connecting Arctic communities and Arctic research entities.
Julie Raymond-Yakoubian, Executive Committee Member-at-Large (Term ends 2024)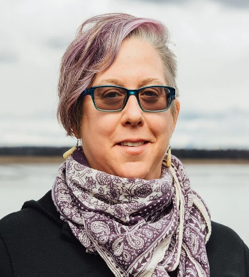 Girdwood, Alaska
---
Julie Raymond-Yakoubian is the Social Science Program Director for Kawerak, Inc. Kawerak is located in Nome, AK and is the Alaska Native non-profit Tribal consortium for the 20 federally recognized Tribes of the Bering Strait region of Alaska. Julie has been living and working in Alaska for over 20 years, and working in the Bering Strait region for over 12 years. Her work is currently focused on collaborations with Tribes on topics such as the connections between subsistence and identity, the cultural importance and meaning of non-ordinary experiences and knowledge, a variety of Traditional Knowledge documentation and Knowledge application projects, and work on Tribal research sovereignty - including protocols, guidelines, and toolkits related to research. Julie has a PhD and MA in Anthropology as well as an MA in Northern Studies from the University of Alaska Fairbanks.
Audrey Taylor, Executive Committee Member-at-Large (Term ends 2022)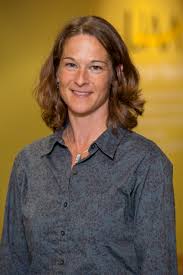 Department of Geography & Environmental Studies
Anchorage, Alaska
---
Audrey Taylor is an Associate Professor in the Department of Geography and Environmental Studies, University of Alaska Anchorage. Audrey earned her PhD in Wildlife Biology from University of Alaska Fairbanks and has conducted field-based research across the US, Central and South America, and China. Her current research focuses on Arctic-breeding shorebird populations with particular focus on the impacts of climate change and industrial development along Alaska's coastlines.
Lauren Culler, Board Member (Term ends 2024)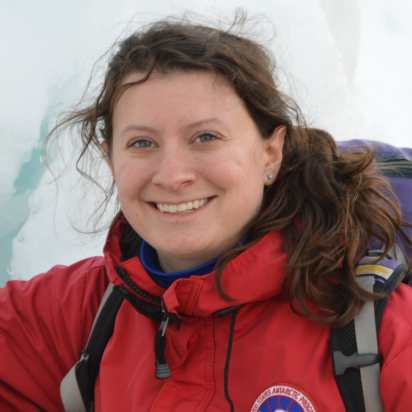 Department of Environmental Studies, Institute of Arctic Studies
Hanover, New Hampshire
---
Lauren Culler is an Arctic Ecologist and Research Assistant Professor in the Department of Environmental Studies and the Institute of Arctic Studies at Dartmouth College. She studies the impacts of climate change on Arctic biting insects, freshwater ecology, and Greenland ecosystems. She also works with partners in Greenland and Denmark to lead field-based science education projects and develop practices for co-produced knowledge between the US and Greenland research communities. Dr. Culler is vice-lead for the Network for Arthropods of the Tundra (NeAT), a University of the Arctic (UArctic) thematic network, and serves as the UArctic liaison to the Conservation of Arctic Flora and Fauna (CAFF) biodiversity working group of the Arctic Council.
Stacey Fritz, Board Member (Term ends 2024)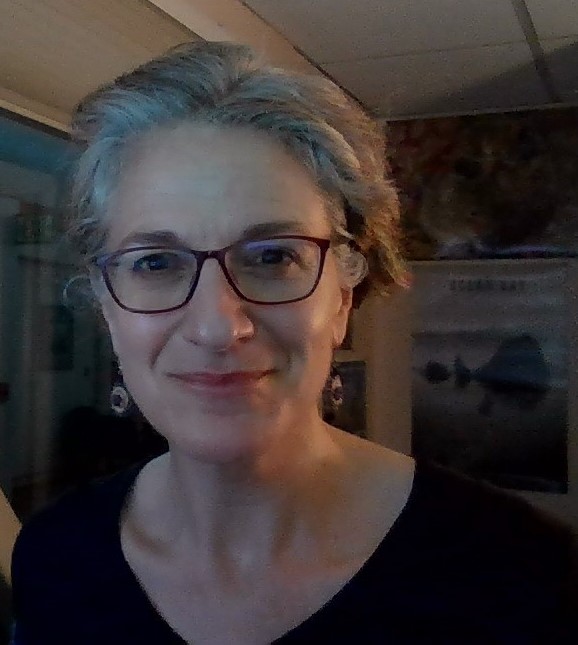 Cold Climate Housing Research Center-Nat. Renewable Energy Lab
Fairbanks, Alaska
---
Stacey Fritz, PhD, is a Cultural Anthropologist and Project Manager with the Cold Climate Housing Research Center and the National Renewable Energy Laboratory Project, based in Fairbanks, Alaska. She has 20 years of experience working with Indigenous communities in the Arctic. Her doctoral thesis at the University of Alaska Fairbanks traced the legacies of the DEW Line in the western Arctic, and she spent a decade working in public land management in the Arctic. Dr. Fritz works on housing insecurity issues, innovative building projects, remote Arctic logistic challenges, and specializes in tribal consultation, outreach to communities, sociocultural impact analysis, environmental justice, and mitigating impacts from resource development. In her current position, she works to advance sustainable housing for northern residents and regional economic development through distributed manufacturing of durable goods using local resources, Indigenous-led self-building initiatives, and innovative building science. She also contributes to guidance on energy justice, renewable energy projects in Alaska Native communities, and compensation for Alaska Native participants in research and government processes.
Adrian Gall, Board Member (Term ends 2022)
Fairbanks, Alaska
---
Adrian Gall is President of ABR, Inc.—Environmental Research & Services. She has a background in population biology of nesting seabirds and the use of seabirds as indicators of marine conditions in Alaska, Hawaii, the Lower 48, and Mexico. Since joining ABR in 2005, she has focused on movements and habitat use of seabirds, waterfowl, shorebirds, and marine mammals in terrestrial and marine environments. Adrian has over 17 years of experience in working in coastal Alaskan communities, including 7 years as Co-Principal Investigator for the Chukchi Sea Environmental Studies Program. Her field work regularly involves residency and outreach in coastal Alaska villages and as a result she has good working relationships with Native Alaskan communities. She earned a BS from Cornell University in 1997, a MSc from Oregon State University in 2003, and a PhD in Oceanography from University of Alaska Fairbanks in 2015.
Diane Hirshberg, Board Member (Term ends 2023)
Institute of Social and Economic Research
University of Alaska Anchorage
Anchorage, Alaska
---
Diane Hirshberg is Director of the Institute of Social and Economic Research (ISER) at the University of Alaska, Anchorage. She also serves as Associate Vice President Academic for The University of the Arctic (UArctic), and sits on the International Arctic Social Sciences Association (IASSA) Council. Her research interests include education policy analysis, indigenous education, circumpolar education issues, and the role of education in sustainable development. She has studied the boarding school experiences of Alaska Native students, teacher supply, demand, and turnover, including the cost of teacher turnover in Alaska, and served as evaluator or research partner for several education reform initiatives in Alaska and beyond. Hirshberg co-authored the Education chapter for the Arctic Human Development Report II, and co-edited Including the North: A Comparative Study of the Policies on Inclusion and Equity in the Circumpolar North" a publication of the UArctic Thematic Network Teacher Education for Social Justice and Diversity. She has a Ph.D. in Education from UCLA, a Master of Public Administration from Columbia University, and two bachelor's degrees from UC Berkeley.
Cana Uluak Itchuaqiyaq, Board Member (Term ends 2024)
Blacksburg, Virginia
---
Cana Uluak Itchuaqiyaq is an Iñupiaq scholar and tribal member of the Noorvik Native Community of NW Alaska. Her parents are the late Caleb Lumen Pungowiyi of Savoonga, Alaska and Gladys I'yiiqpak Pungowiyi (Wells) of Noorvik, Alaska. Dr. Itchuaqiyaq is an Assistant Professor of Professional and Technical Writing at Virginia Tech who specializes in equipping researchers for respectful and equitable engagement with Arctic Indigenous communities. Her research combines her academic background in both the digital humanities and physical sciences and currently centers on creating accessible online databases of Inuit Knowledges and developing natural language processing techniques to extract climate change data from Inuit narratives. She is an author on the upcoming National Climate Assessment 5, Alaska Chapter. Dr. Itchuaqiyaq has a PhD in Technical Communication and Rhetoric, a Master's in Communication, Media, and Persuasion, and a Bachelor's in Environmental Studies.
Timo Koivurova, Board Member (Term ends 2022)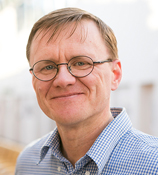 Arctic Centre, University of Lapland
---
Research professor Timo Koivurova, is a director of the Arctic Centre (University of Lapland) and has specialized in various aspects of law applicable in the Arctic and Antarctic region. In 2002, Koivurova's doctoral dissertation "Environmental impact assessment in the Arctic: a Study of International Legal Norms" was published by Ashgate. Increasingly, his research work addresses the interplay between different levels of environmental law, legal status of indigenous peoples, law of the sea in the Arctic waters, integrated maritime policy in the EU, the role of law in mitigating/adapting to climate change, the function and role of the Arctic Council in view of its future challenges and the possibilities for an Arctic treaty. He has been involved as an expert in several international processes globally and in the Arctic region and has published on the above-mentioned topics extensively. He is also an executive committee member in the European Polar Board and China Nordic Arctic Research Centre and editor-in-chief in Yearbook of Polar Law (Brill) and the Yearbook of International Environmental Law (Oxford University Press).
Cheryl Rosa, Board Member (Term ends 2022)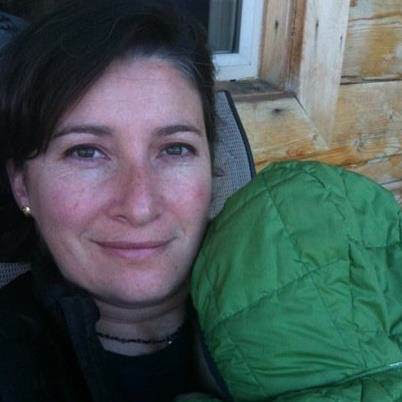 US Arctic Research Commission
Anchorage, Alaska
---
Dr. Cheryl Rosa is Deputy Director and Anchorage-based Alaska Director of the United States Arctic Research Commission (USARC). Dr. Rosa is trained as a Wildlife Veterinarian and Wildlife Biologist and has worked with subsistence communities on the North Slope and in the Russian Far East on a wide range of studies involving wildlife health and zoonotic disease, marine mammal stranding response, subsistence food safety and oil spill/offshore discharge research. Presently, she is involved in running USARC's Alaska Rural Water and Sanitation Working Group, the Arctic Renewable Energy Working Group and the Arctic Mental Health Working Group.
She received a PhD in Biology from the University of Alaska Fairbanks, a Doctorate in Veterinary Medicine from Tufts University and a BS in Animal Science and a BS in Zoology from the University of Massachusetts Amherst.
Pips Veazey, Board Member (Term ends 2023)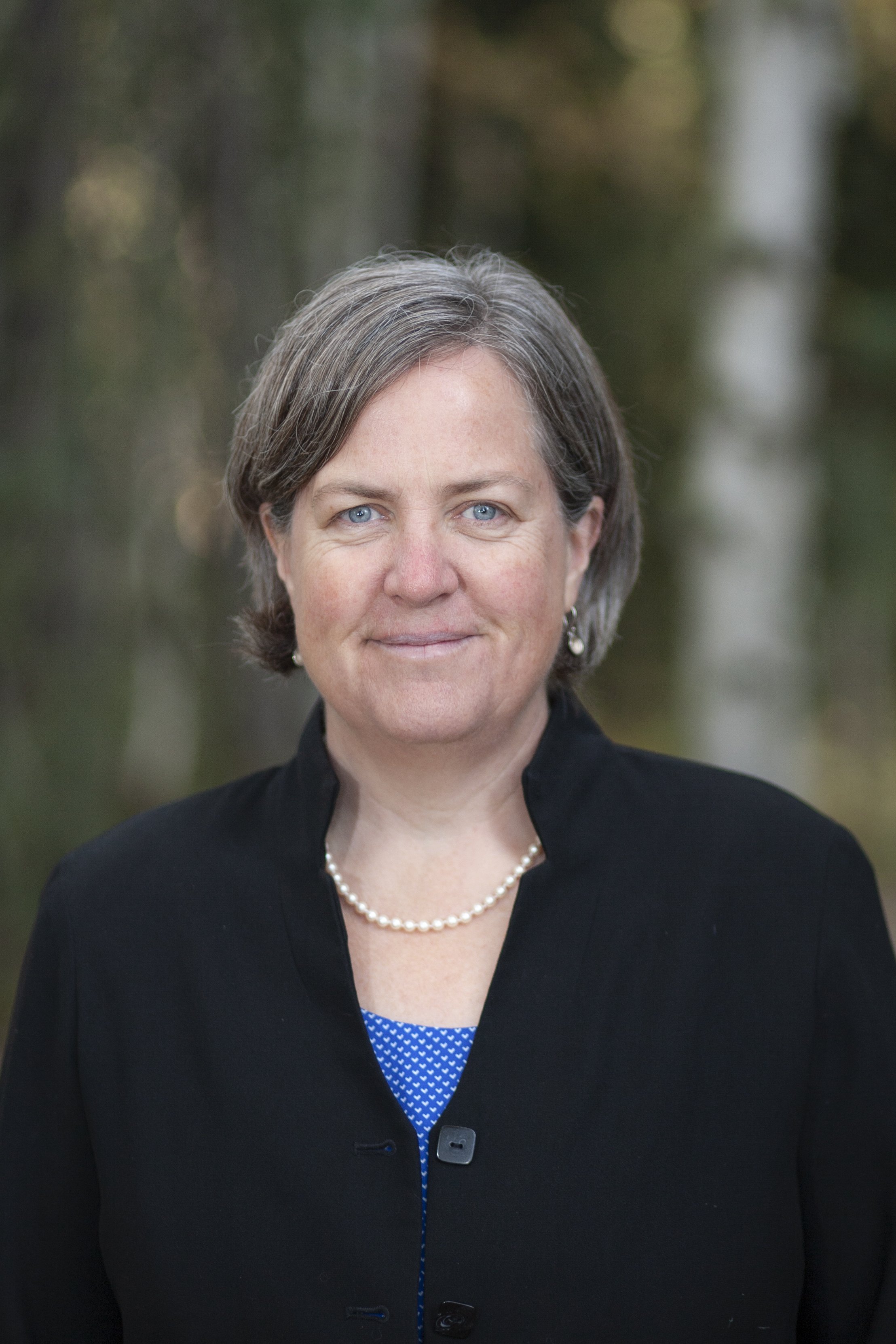 Portland, Maine
---
Pips Veazey is the Principal Investigator and Project Director for the Alaska Experimental Program to Stimulate Competitive Research (EPSCoR), a statewide program funded by the National Science Foundation and the State of Alaska aimed at increasing research capacity. She is also the lead and creator of Vis-Space, a high-resolution visual environment designed to promote conversations about complex problems, develop creative solutions and enhance team development. Her research interests include the development and implementation of interdisciplinary research teams, the interaction between teams and technology, and team science leadership. She currently serves as a founding board member of the International Network for the Science of Team Science. Her previous research on the physical structure of Antarctic sea ice and her recent doctoral work that focused on identifying the competencies required to manage and lead large interdisciplinary science teams has provided her with the skills and knowledge to lead large and complex science initiatives.