Office of the Executive Director
Helen Wiggins
---
Helen was born in Alaska, raised in Maryland, and spent several years in the South as a graduate student at the University of Georgia and as a GIS analyst. She loves her small drafty cabin and has finally relaxed during her forays into the wilderness, now that she has realized there is not a menacing grizzly behind every tree. Her professional interests lie in interdisciplinary scientific programs, and so naturally she was thrilled to join the ARCUS team in April 2003 as a project manager. In May 2004, Helen accepted the position of Program Coordinator; she was promoted in January 2008 to ARCUS Director of Programs.
Administration and Finance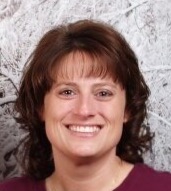 Brandi Austin
Director of Finance and HR
---
Brandi joined ARCUS in 2017. She grew up in Southeast Missouri where she studied biology and secondary education before moving to Fairbanks, Alaska. She has a B.S. in Human Resource Management and a MBA in Finance and Marketing. Brandi is an instructor for CPR, First Aid and AED and worked as a faculty member in areas of personal finance and critical thinking. She has two certifications in Human Resources. Brandi has been involved with non-profit organizations for over 5 years. She and her husband, Rick, have five children and seven grandchildren. Their hobbies include camping, hiking, and scuba diving.
Michelle Gutz
---
Michelle joined ARCUS in April 2023. Her background is in Accounting. She moved to Alaska with her husband in 2021 from Washington state. When she's not crunching numbers, you can find her hiking, backpacking, and trying all the outdoor activities Alaska has to offer.
Project Management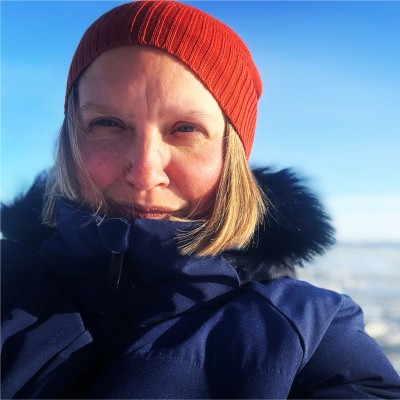 Brit Myers
Strategic Engagement Director
---
Brit is a Strategic Engagement Director with the Arctic Research Consortium of the United States where she works to build and strengthen community connections between large networks of interdisciplinary researchers, educators, Indigenous partners and knowledge holders, policymakers, funders, and the broader public. She is both a former Community Engagement Fellow with the American Association for the Advancement of Science/Center for Scientific Collaboration and Community Engagement and an Arctic Research Fellow with the University of Washington. Prior to joining ARCUS in 2015, Brit supported large ecosystem research, planning, policymaking, and conservation activities with organizations such as the Brainerd and Campion Foundations and Washington Sea Grant. She holds a Master's degree in Marine & Environmental Affairs from the University of Washington and studied Arts Administration and Non-Profit Management at the University of Oregon. She lives on Vashon Island's Judd Creek estuary where you can find her most weekends at war with the evil immortals Hedera helix and Rubus armeniacus.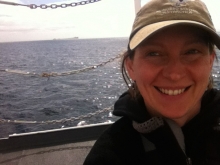 Lisa Sheffield Guy
---
Lisa (she/her) joined ARCUS in 2015 as a Project Manager. Lisa works on a variety of programs at ARCUS, including the Sea Ice for Walrus Outlook, the Arctic Indigenous Scholars Program, The Arctic in the Classroom, and others. Lisa earned BS and MS degrees in Wildlife Science at Oregon State University where she studied seabirds as indicators of climate change on St. Lawrence Island, AK. Her professional interests include the impact of changing climate on ecosystems and communities, equitable inclusion of Indigenous Knowledge in science, science communication, and marine ecology. Lisa lives on unceded Rammaytush land in Pescadero, CA with her family.
Stacey Stoudt
---
Stacey joined the ARCUS team in October 2016 as an Administrative Assistant in Fairbanks and was promoted to Project Manager in 2018. She is originally from Iowa where she earned B.S. degrees in Geology and Earth Science from the University of Northern Iowa. She moved to Alaska in 2009 to pursue a M.S. in Oceanography at the University of Alaska Fairbanks, during which she analyzed how glacial runoff impacts water chemistry and ocean acidification in Glacier Bay National Park and Preserve. Stacey is now living back in Iowa with her young daughter. When not working, she enjoys being outdoors and taking in the scenery while hiking, biking, and camping.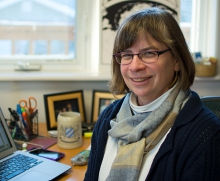 Betsy Turner-Bogren
---
Betsy joined the ARCUS team as a project manager in May 2010. She earned a BA in geology from Carleton College and worked in minerals exploration before moving to Fairbanks with her husband in 1981 to attend grad school and continue her work in economic geology. She soon fell in love with the long ski season and they decided to put down roots. While raising their two sons she promoted public education through volunteer service and managed community and fund development for non-profit agencies. Her sons have now launched careers in engineering and atmospheric science and she is excited to return to the earth science community.
Janet Warburton
Education Project Manager
---
Janet Warburton joined ARCUS in October 2000. Her primary focus as Project Manager is developing and implementing education related projects that help ARCUS meet its mission. For over a decade, she has administered ARCUS' signature education program, PolarTREC - Teachers and Researchers Exploring and Collaborating. She is also currently working The Arctic in the Classroom, a program that focuses on citizen science projects in the Arctic. She is currently ARCUS' representative for University of the Arctic.
Prior to joining ARCUS, she worked and lived in the Arctic in Kotzebue, Alaska. She has worked both with the federal government and local school districts developing and revamping science education programs to be more place-based as well as focus on both natural resource management and local knowledge. She has an extensive background in developing student programs, as well as a background in marine mammal management and environmental education. Outside of ARCUS, she has served as President of Alaska Natural Resource and Outdoor Education Association, treasurer on Alaska Science Teachers Association, and is advisor for Polar Educators International as well as a mentor for the Association of Polar Early Career Scientists.
Judy Fahnestock
---
Judy joined ARCUS in 2008 as a Project Assistant. She worked for seven years on various ARCUS programs and events. In 2016, she started working for the PolarTREC program. She holds a M.Sc. in entomology from the University of Maryland, and natural resource degrees from the University of Massachusetts and Paul Smith's College. Her past employment includes sustainability work at the University of New Hampshire, avian research on the North slope of Alaska, horticultural work at the Smithsonian, and agricultural and horticultural integrated pest management around the northeast. Judy's interests include knitting socks, braiding rugs, cooking and traveling with her family.
Information Technology
Ronnie Owens
Information Technology Director
---
Ronnie joined the ARCUS team in July of 2004 as a web developer. His interests in the field of computing are manifold. Though he does spend an inordinate amount of time in front of a glowing screen, there are other areas that pique his interest. Of note are a recent stint test driving prototype vehicles for Volkswaggen/Audi, as well as learning the fine art of the pastry chef from an experienced master. Ronnie goes on record as saying that, while indeed exciting, his past vocations pale in comparison to the thrill and satisfaction of learning fantastic new computer skills with which to tackle the challenges presented here at ARCUS.
Zeb Polly
---
Zeb joined ARCUS in October of 2000 as the systems administrator. Zeb has lived in the Fairbanks area his whole life and has been working with computers since he was 5 years old. He used to co-host a Goldie Award Winning television program called the "Matinee With Matt & Zeb", but these days he entertains himself with curing various computer ailments and expanding ARCUS' technological capability. When not working, he spends his time playing on computers and attempting to make abstract electronic music. When he grows up he would like to be a robot or possibly a cyborg, but since he already does a great imitation, we suspect he has already grown up.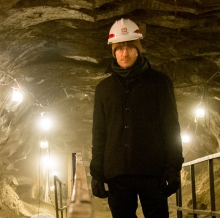 Joed Polly
---
Joed contracts with ARCUS on a variety of video production, including recording conferences and meetings, editing promotional outreach videos videos for ARCUS and PolarTREC, and making them available online. After graduating from the University of Massachusetts Boston in 2005, with a degree in Art, Joed has continued to live in the Boston area. In his free time he enjoys making short movies, photography, making large sculptures, hiking, camping, petting dogs, and eating tasty food. Come May or June, Joed feels like something just isn't quite right, and he has to return to Fairbanks to get in some midnight sun.