Image Spotlight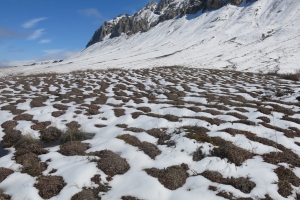 A snow pattern on the tundra at Toolik Field Station, Alaska.
Credit:
Photo by Andre Wille (PolarTREC 2014), Courtesy of ARCUS
From Twitter
Donate
ARCUS supports increased understanding of the changing Arctic by building strong relationships between the many stakeholders and disciplines—from researchers to the public, from policymakers to industry. See how you can help!
Arctic Research Seminars
The ARCUS Arctic Research Seminar Series brings some of the leading Arctic researchers to Washington, D.C. to share in person and via webinar the latest findings and what they mean for decision-making. The seminars are open, and will be of interest to Federal agency officials, Congressional staff, NGOs, associations, researchers, and the public. Registration is now available for the live seminar as well as streaming via webinar.
From Youtube
ARCUS Monthly Report
Sign-up here to receive a monthly update on key ARCUS activities, Member news, and a list of upcoming deadlines for Arctic research funding and professional development opportunities.
Purchase
Show your support of Arctic research, education, and outreach with a t-shirt, sweatshirt, mug, water bottle, and many more items from the ARCUS CafePress store!