By: Cheryl Rosa, US Arctic Research Commission Deputy Director
On 20–22 April 2021, the US Arctic Research Commission (USARC) hosted the ARCTIC SUSTAINABLE ENERGY RESEARCH CONFERENCE: Research and community needs in the context of a global energy transition, a free, three-day, virtual conference focused on sustainable energy and energy efficiency research featuring guest speakers and panelists from Alaska and around the world.
Objectives of the conference included:
Investigating links between renewable energy research and climate and energy equity;
Discussing changes in policy needed to meet climate goals and community needs;
Providing a forum to share the latest information on sustainable energy research in remote, cold climate communities; and
Determining sustainable energy research gaps in Arctic and sub-Arctic regions.
These objectives were met via three days of presentations and panel discussions, including Climate, Energy and Community Needs, Buildings and Infrastructure (Efficiency and Distributed Energy Resources), and Sustainability (Technologies and Integration).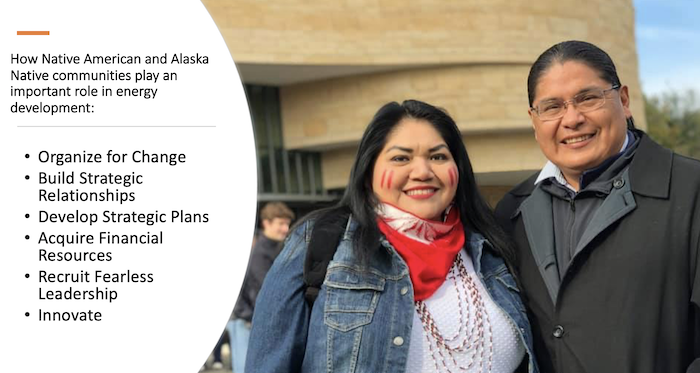 There was a strong emphasis on "energy equity" and approaches to expand the inclusion and participation of individuals in underserved communities in renewable energy and energy efficiency projects and decision making. The first day included several keynote addresses from Indigenous representatives working in the energy sector in both Alaska and the lower-48 states. Key takeaways included:
Inequities (social/economic) facing tribes affect how they can respond to climate change and energy crises;
Having Indigenous peoples have active and decisive roles in governance/leadership/ownership when it comes to implementing new/renewable energy systems is important to balance energy inequities;
Meeting people where they are language-wise is important. Language (like legalese, etc.) can be a barrier to communities making informed decisions, having their voices heard, and decisions being made as they intend them to be made;
Many remote areas of Alaska rely heavily on diesel currently, which contributes heavily to energy insecurity;
Alaskan energy groups are working to standardize switching to renewable energy in villages to make the process easier and more streamlined. They are also prioritizing creating microgrids and creating and implementing training programs related to renewable energy for those coming from these villages to further minimize costs and involve the communities; and
Focusing on community-focused/involved solutions is key to lasting and useful implementation.
The two days that followed these keynotes included numerous technical presentations focused on sustainable energy in the Arctic. These presentations are archived for public viewing on the USARC website.
Cosponsors of the conference include the Cold Climate Housing Research Center, the National Renewable Energy Laboratory, the Alaska Native Tribal Health Consortium, and the Alaska Center for Energy and Power.
For more information and to view conference materials and recordings, please visit the conference website at: www.arctic.gov/arctic-sustainable-energy-research-conference
---
About the Author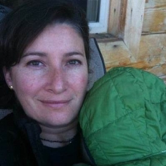 Dr. Cheryl Rosa, Deputy Director and Anchorage-based Alaska Director of the United States Arctic Research Commission (USARC), is trained as a wildlife veterinarian and wildlife biologist and has worked with subsistence communities on the North Slope and in the Russian Far East on a wide range of studies involving wildlife health and zoonotic disease, marine mammal stranding response, subsistence food safety, and oil spill/offshore discharge research. She is a member of the International Whaling Commission's Scientific Committee, as well as numerous other federal and non-federal boards and steering committees. Presently, she is involved in running USARC's Alaska Rural Water and Sanitation Working Group, the Arctic Renewable Energy Working Group, and the Arctic Mental Health Working Group.