2017: An Interesting Year for Arctic Research
By: Robert H. Rich, Ph.D., CAE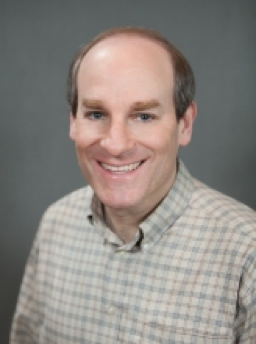 Joseph Chamberlain (the father of the late British prime minister) said "I think that you will all agree that we are living in most interesting times. I never remember myself a time in which our history was so full, in which day by day brought us new objects of interest, and, let me say also, new objects for anxiety." Chamberlain could easily have been talking about today's Arctic research, with its amazing discoveries, the worrying attacks on research funding, and the emergence of new objects of interest and anxiety every day.
Your Arctic Research Consortium (of the U.S.) is being buffeted by the Arctic region's interesting times, while also helping to lead the effort to maximize the increase of Arctic knowledge. This fall, we released an elevator speech with the following main points:
The Arctic is changing rapidly in many ways that will affect people everywhere.
We need Arctic research: To understand and respond to Arctic change.
ARCUS connects, supports, and advances Arctic research.
Earlier this year, significant cuts were proposed to key Arctic research agencies that would have a devastating impact if they were enacted. ARCUS rose to the challenge, raised non-government funding, and organized the Campaign to Defend Arctic Research, which empowered the Arctic research community to reach out to their legislators and make a difference.
In March, we partnered with the University of Alaska, Anchorage to organize the first-ever Anchorage Arctic Research Day, which brought together researchers across the city from varying sectors, disciplines, and research organizations to share their interests and form productive relationships. This sold-out event was so popular and well-received that we are doing it again in Anchorage during 2018 (in a bigger venue) and also planning to roll out such "pop-up" community building events in other big Arctic research centers. If your city is ripe for hosting such an event, please let me know.
The changes in the Arctic environment remain dramatic, and ARCUS worked as the SEARCH project office to help support a week of researchers reaching out to policymakers, the media, and the interested public this fall. The events included a workshop to develop communications skills of researchers, a press conference at the American Association for the Advancement of Science livestreamed on Facebook, a Capitol Hill briefing, and a panel at the Wilson Center. We also hosted one of our Arctic Research Seminar Series events, which continue to attract outstanding researchers to Washington, DC for discussions with the Arctic research and policy community and worldwide through live stream access and archives online.
We were excited to release a new web portal with resources for "Conducting Research with Northern Communities." This page includes documented practices across various regions of the Arctic and around the pole, resources for community-based monitoring, and even resources beyond the Arctic. We worked closely with Northern Community leaders to create this resource, and continue to engage in multiple projects to better strengthen the important ties between Arctic researchers and those who live in the places you study.
ARCUS also supports connections between Polar researchers and pre-college educators. The pilot projects continue enabling partnerships between Alaska educators and researchers through The Arctic in the Classroom and, as I write this, PolarTREC expeditions are occurring in Antarctica and expeditions to the Arctic have recently concluded.
We are gearing up for a big week in connection with the American Geophysical Union (AGU) meeting 11-15 December. This year, there will be a terrific open reception for the Arctic research community on Wednesday, 13 December. Right before the reception, we will be holding our annual open meeting to discuss progress, elect new ARCUS Board members, and hear feedback. If you are interested in learning more about ARCUS, I'd encourage you to attend (and there is a live stream version if you won't be in New Orleans.) If you will be in town, you are invited and I hope to see you there. Also at AGU, there will be many Arctic Research Community Meeting Rooms events we're hosting, lots of presentations, posters, and panels, and much more.
These activities are just the tip of the iceberg of what ARCUS offers to the Arctic research community, and we continue to innovate. If you have an idea for what we might do to better support you and your research aspirations, please send me an email at bob [at] arcus.org. I'd love to hear from you. Even better, if you are able to formally commit to being part of the Arctic research community, you can sign up as an ARCUS member either on behalf of your organization or as an individual. No matter how "interesting" our times become, rest assured that ARCUS will remain as your champion, catalyst, and cheerleader.
Welcome New ARCUS Members (Since June 2017)
Alaska Ocean Observing System
Asiaq - Greenland Survey
Ice911 Research Corporation
Smithsonian Institution Arctic Studies Center
Plus nine new individual members!