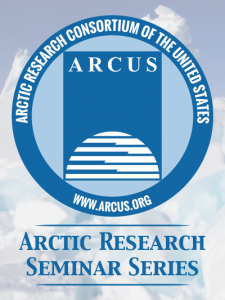 The ARCUS Arctic Research Seminar Series invites leading Arctic researchers and community leaders to share the latest findings in Arctic research and what they mean for decision-making. These webinar events are free and open to the public, and will be of particular interest to the international Arctic research community, federal agency officials, congressional staff, non-governmental organizations, Arctic educators, and the public.
Registration is required for each event.
Note: In addition to the Zoom presentation, a free livestream of the webinar will be broadcast on YouTube at https://youtu.be/-BSR8L2m91I. A facilitator will help those participants submit written questions to the speaker. Please be aware there will be a slight delay from the Zoom presentation.
For those of you on Twitter, we also invite you to join our online discussion of each event using the hashtag #arcuswebinar.
The ARCUS Arctic Research Seminar Series is made possible with support by the National Science Foundation under Cooperative Agreement No. PLR-1928794.
Please contact Stacey Stoudt at stacey [at] arcus.org with any questions.
Seminar/Webinar Series Mailing List
To receive information about future seminar/webinar events, please subscribe to our mailing list here.
Seminar/Webinar Archive
For videos of past ARCUS Arctic Research Seminars, please visit our seminar/webinar archive here.
Upcoming Seminars/Webinars
Bridging Arts and Science - Monday, 21 September 2020 - Matthew Burtner (University of Virginia), Leena Cho (University of Virginia), and Gabrielle Russomagno (School of Visual Arts)
Bridging Arts and Science - 21 September 2020
When:
Monday, 21 September 2020 -

12:00pm

to

1:00pm
(ET)
Where: Online
Abstract
This seminar will be presented by Matthew Burtner (University of Virginia), Leena Cho (University of Virginia), and Gabrielle Russomagno (School of Visual Arts). During this webinar presenters will discuss how their work spans science and the arts through media such as music, landscape architecture, and the visual arts.
Speaker Abstracts:
Matthew will share how he uses sound as a medium between music and science in Arctic coastal ecosystems. Ecoacoustic music utilizes sonification, field recording and environmental materials to imbed natural systems into music. He will discuss the methodology and show examples of these techniques in his work.
By merging the study of environmental humanities, and science and technology studies with landscape architecture, Leena will highlight the Arctic ground's vibrant materialities as a conceptual and physical basis for design, while delineating potential areas of landscape design research and collaboration to further examine design potentials unique to the Arctic's built environment. Permafrost ground is one of the defining landscape elements in the Arctic, and is a foundation for dynamic socioecological and cultural expressions in Arctic cities.
Gabrielle will discuss A Quick and Tragic Thaw, a series of artworks that explores the impact of a warming world using the arctic region as the symbolic apex. Through the study of scholarly research and data, use of mapping technology and satellite imagery, as well as essays, poems, photographs and illustrations, these artworks interpret the more recent story of human influenced climate change. More broadly, this urgent narration recognizes migration movements of biological forms, toxins, and water and is meant to be a meditation on loss and the fragility of the planet.
Speaker Details
Matthew Burtner (www.matthewburtner.com) is an Alaskan-born composer, eco-acoustician and sound artist. He is the Eleanor Shea Chaired Professor of Music at the University of Virginia where he Co-Directs the Coastal Futures Conservatory (www.coastalconservatory.org). He also Directs the non-profit organization EcoSono (www.ecosono.org). A 2020 Emmy Award recipient, his ecoacoustic music has been featured by NASA, the BBC, the Obama U.S. State Department, NPR NewsHour, the Humanities Center at the University of Michigan, the American Geophysical Union (AGU), and in concerts and exhibitions around the world.
---
Leena Cho is an Assistant Professor in Landscape Architecture and Co-Director of Arctic Design Group at the University of Virginia School of Architecture. Her research examines the design of Arctic landscapes and cities, including emerging forms of landscape and landscape-making in the era of new climatic regimes. In particular, her work positions the uniquely dynamic Arctic landscape material systems as a critical foundation for vibrant socioecological and design expressions, while paying close attention to material meanings and design methods developed in specific historical contexts in the Arctic.
---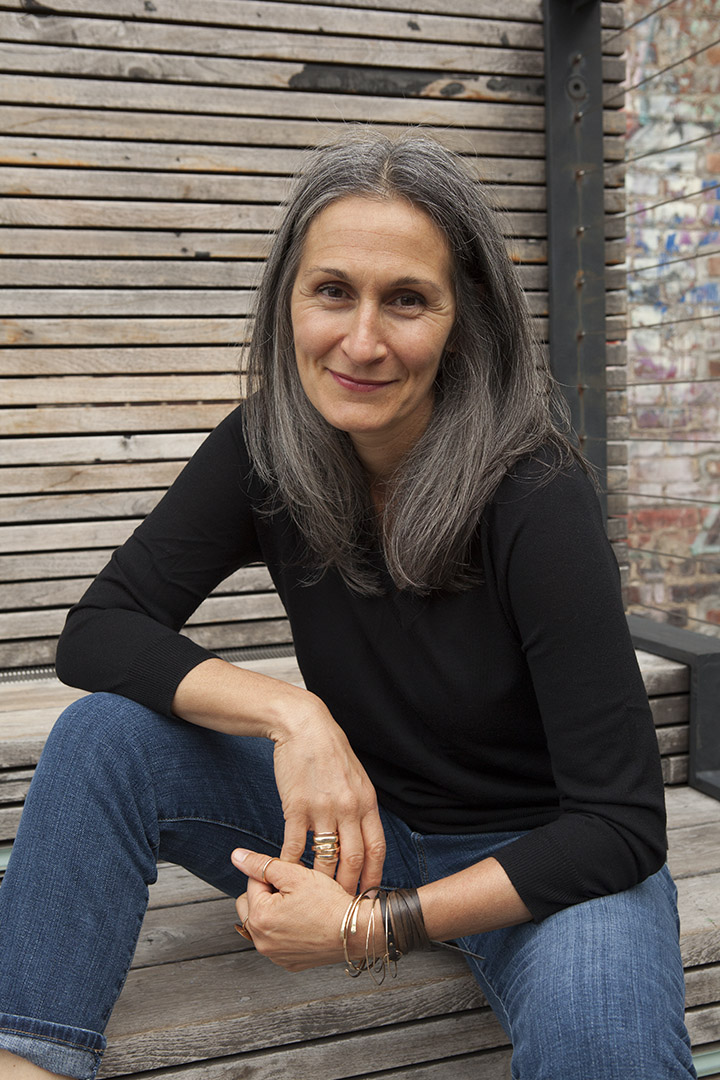 Gabrielle Russomagno received her Master of Fine Arts in photography from Yale University. She is a photographer and installation artist based in Philadelphia and New York. Exhibiting internationally since 1985 her artwork is included in many permanent collections including University of Pennsylvania Hospital, Smith College, University of New Mexico Museum of Art, Yale University Beinecke Library, the Bibliotheque Nationale in Paris, and the Museum of Modern Art in New York. She is on the Bachelor of Fine Arts Photography faculty at the School of Visual Arts in New York.
---