Arctic Observing Network/System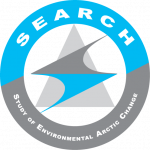 Online proposals are being solicited for funding support to enable discussions related to long-term observing management and governance. Supported discussions will focus on development of best practices in long-term observing, lessons learned from other long-term observing activities, and other related issues. Funding for these discussions is being provided through a cooperative agreement to ARCUS from NSF's Arctic Observing Network (AON) Program. Submissions will be accepted from U.S. proposers for telecommunications assistance, meeting room rental, and professional facilitation for discussions. Proposals will be accepted on a continuous basis until 1 June 2014. More information and the online application form can be found here.
Planning has begun for an AON Open Science Meeting, which will be held in late 2014, pending funding. The AON Open Science Meeting will be designed to:
Share information on current AON efforts, science findings, and results.
Share information on future plans and pursue opportunities for collaboration.
Network to identify and pursue cross-cutting activities and areas for multiagency coordination.
Help establish the AON science community identity as multi-agency, extending beyond NSF-funded researchers.
In addition, representatives from the SEARCH Science Steering Committee (SSC) participated in a January meeting organized by the White House Office of Science and Technology Policy on interagency prioritization, implementation, and sustaining of long-term Arctic observations.
Sea Ice Prediction Network
The Sea Ice Prediction Network project, which is considered a contribution to SEARCH, is underway; more information can be found in this article.
SEARCH Implementation Proposal
The SEARCH Science Steering Committee (SSC) is awaiting final news for a proposal that the SEARCH SSC and ARCUS submitted to NSF and other SEARCH Interagency Program Management Committee agencies in support of a new organizational structure and framework (see the main SEARCH website for a PDF summary of the new SEARCH framework).
For more information about SEARCH activities, see the SEARCH website or contact Helen Wiggins, ARCUS (SEARCH Project Office) at helen [at] arcus.org or Hajo Eicken, UAF (SEARCH SSC Chair) at hajo.eicken [at] gi.alaska.edu.