2020 ARCUS Annual Meeting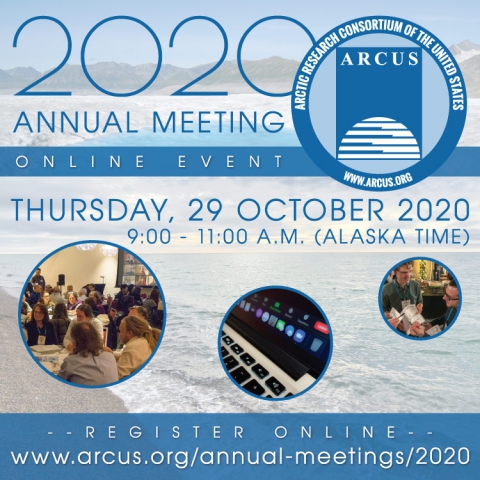 Event Type: Webinars and Virtual Events
When: 29 October 2020
Where: Online: 9:00-11:00 am AKDT, 1:00-3:00 pm EDT
Find out more:
Link to Meeting Webpage
---
Summary
The Arctic Research Consortium of the U.S. (ARCUS) Annual Meeting is an important opportunity for the Council of ARCUS Institutional Member Representatives, ARCUS Individual Members, and other members of the broader Arctic research community to connect with one another, the ARCUS Board of Directors, and staff.
The meeting will be open to all interested participants and there is no cost to attend.
Please register below to receive ARCUS Annual Meeting updates, agenda details as they develop, and login instructions for joining the online event.
---
Find out more:
Link to Meeting Webpage