By: Federica Scarpa, IASC Secretariat Communications Manager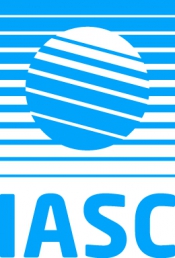 The International Arctic Science Committee (IASC) is a non-governmental, international scientific organization, founded in 1990 with a mission of encouraging and facilitating cooperation in all aspects of Arctic research, in all countries engaged in Arctic research, and in all areas of the Arctic region. IASC is a connector—connecting scientists across international, disciplinary, and cultural boundaries and connecting those who do research with those who seek the outcomes of that research. IASC achieves its mission by convening the International Conference on Arctic Research Planning (ICARP), by organizing annually the Arctic Science Summit Week (ASSW) by initiating and supporting research initiatives and workshops via its Working Groups, and via its day-to-day work at the Secretariat. IASC has been an Arctic Council Observer since 1998, and it will continue its close scientific cooperation especially via the Arctic Council Working Groups.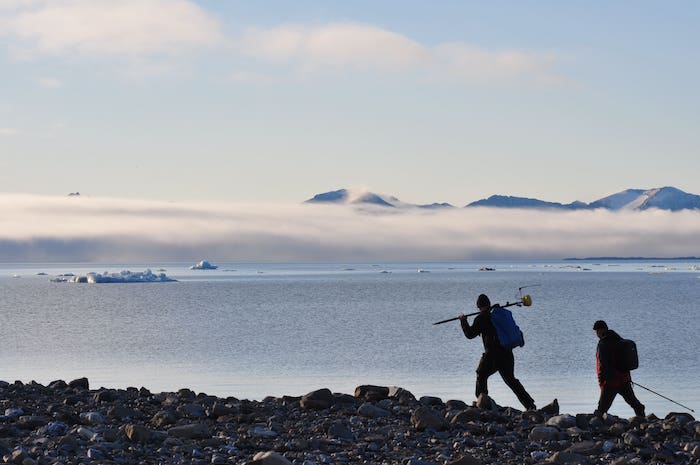 Arctic Science Summit Week/International Conference on Arctic Research Planning
IASC organizes annually the Arctic Science Summit Week (ASSW) to provide opportunities for international coordination, collaboration, and cooperation in all areas of Arctic science. ASSWs are hosted among IASC member countries. In 2021, IASC launched its new ASSW website, a unique website for all upcoming ASSWs, with information on past summits and all relevant news. The latest ASSW, hosted by Portugal and held online due to the ongoing pandemic, was an incredible success. There was a total of 1,224 participants, 82 scientific sessions, five invited keynote lectures, and the 2020 and 2021 IASC Medal lectures by Sue Moore and Atsumu Ohmura. The next ASSW will be held in a hybrid format in Tromsø, Norway, from 26 March–1 April 2022, in conjunction with the Arctic Observing Summit (AOS). The call for ASSW2022 Business and Community Meetings is open now, via the ASSW2022 Community Meeting Application form. The deadline for application is 30 September 2021.
The International Conference on Arctic Research Planning (ICARP) is organized every ten years to identify Arctic science priorities for the next decade and identify key scientific questions. As this is a crucial event for Arctic Science, the work on ICARP IV—planned in 2025—has already started. The outcomes of the previous ICARPs have demonstrated that drawing the attention of the world's researchers to critical problems can result in accelerated progress and far greater achievements than would be possible through uncoordinated efforts. IASC is seeking strong engagement by the Arctic Research Community as a whole in planning and executing ICARP. ICARP IV will be a prime vehicle to initiate planning for the next International Polar Year in 2032–33.
IASC Working Groups: The Core of IASC Scientific Work
The strength of IASC's scientific work is through its five Working Groups: Atmosphere (AWG), Cryosphere (CWG), Marine (MWG), Social & Human (SHWG), and Terrestrial (TWG). IASC places great emphasis upon interdisciplinary research, allocating funds for cross-cutting activities (i.e., research projects that involve at least two WGs). Recent examples of a cross-cutting activity involving all WGs are: Indigenous Methodologies in Collaborative Arctic Science, aimed at discussing Indigenous methodologies in the environmental and social sciences; the Race and Systemic Bias Crosscutting Workshop; and AGORA, a collaborative Arctic research community assessment of interactions between global change drivers, societies and subsystems through space and time. Discover all IASC activites on the IASC website or in the IASC Bulletins.
State of Arctic Science Report
In July 2020, IASC released its first annual IASC's 2020 State of Arctic Science Report (SAS) as a cohesive synthesis of international Arctic research activities and priorities gathered from the Arctic research community. Arctic science is moving faster than ever, and so this report is aimed at Arctic science agencies, Arctic science managers, and Arctic science users, including a wide range of decision-makers and policy-makers, to help all Arctic science stakeholders stay up-to-date on Arctic research. An updated version of SAS is expected in summer of 2021.
Engaging Youth and Indigenous Peoples
Youth and Indigenous peoples' engagement, and capacity building of the next generation of scientists, is among IASC key priorities. Each year, IASC offers Fellowships for Early Career Researchers to join the work of the five IASC WGs. Since 2020, following the recommendations of the IASC Action Group on Indigenous Involvement (AGII), IASC also offers one additional Fellowship per year to an early career Indigenous scientist to join one of its Working Groups. IASC is strongly committed to better involving Indigenous peoples and incorporating Indigenous/Traditional Knowledge into IASC and its activities, and is currently implementing several actions that resulted from the report provided by its AGII.
Know More & Get Involved!
IASC has just launched a brand-new website with a new design and structure, where you can explore and learn all about IASC, including its activities, partner news, and much more. Further, on the website you can find contacts of your national representatives, and/or your Working Group representatives, who will guide you on how to get involved with IASC, find collaborators, or how IASC supports Arctic science (if your country is not represented, please contact the Secretariat at info [at] iasc.info). Another way to engage with IASC and make sure you are up to date with upcoming IASC activities and opportunities is to join the IASC mailing list and/or IASC Facebook group, or to follow the IASC Twitter account.
---
About the Author
Federica has been IASC Communications Manager since 2017, when the IASC Secretariat moved from Germany to Akureyri, in the North of Iceland. Federica holds a MA in Cultural and Social Anthropology (University of Ca Foscari, 2011) and a MA in Polar Law (University of Akureyri, 2013). Contact: Federica.scarpa [at] iasc.info