By: Renee Crain Wagner, Arctic Research Support and Logistics (RSL) Program Manager at NSF; Amina Schartup, AAAS Science & Technology Policy Fellow hosted in the NSF Office of Polar Programs, Arctic Sciences Section; and Meredith LaValley, IARPC.
In November 2018, the U.S. Interagency Arctic Research Policy Committee (IARPC) completed the revision of the Principles for Conducting Research in the Arctic (hereafter the Principles). The Principles provide guidelines for researchers to engage with people and conduct research in the Arctic. The audience for these Principles includes federally sponsored researchers and other stakeholders conducting or sponsoring research in the Arctic.
The core Principles for Conducting Research in the Arctic are:
Be Accountable
Establish Effective Communication
Respect Indigenous Knowledge and Cultures
Build and Sustain Relationships
Pursue Responsible Environmental Stewardship
The full Principles document can be found on the IARPC website and will be permanently housed on the NSF Polar Programs webpage, Principles for Conducting Research in the Arctic
Motivation
An interagency Principles Revision Working Group (PRWG) undertook the challenging task to revisit the original Principles written in 1990 and produce a document that better addresses the ethical concerns of today's Arctic researchers and communities.
The Arctic is drawing more culturally and disciplinarily diverse researchers eager to learn more about its environment and peoples, and better assess the region's response to growing pressures on its ecosystems. These pressures are applied by the systemic effects of Arctic amplification as well as the increasing economic activity and additional demands on the Arctic environment due to the climate-driven changes. But the consequences of these shifts extend beyond the Arctic and are affecting people, ecosystems, and economies worldwide. Thus, there is added urgency for local, national, and international collaboration in research to advance understanding of the Arctic socio-ecological systems, how they respond to external drivers and drive responses elsewhere on Earth.
Thanks to the technological advances made in the past 30 years, researchers can collect, store, and instantly share more data than ever before. Today's researchers are often working with communities that have their own research priorities and activities, have developed ethical guidelines, and participate in all research activities from initiation to publication. Increasing awareness of the necessity to work together with Arctic communities on the pressing issues facing their environment and the need to provide guidelines for a digital era, prompted IARPC agencies to revise the Principles.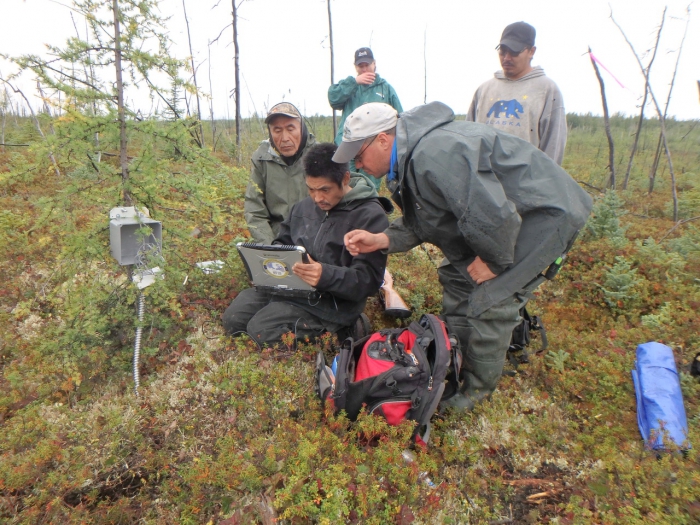 The Process
The Principles Revision Working Group (see list of members below) engaged communities in the revision process that began in Fall 2017. Through input collected at public meetings, engaging with people one-on-one, and soliciting public comments through the Federal Register, the PRWG reframed the document as five succinct Principles applicable to any form of research.
A revised draft was circulated in July 2018 through the Federal Register, at public meetings, via a webinar, and using video and social media platforms to engage diverse stakeholders. More than 100 comments to the revised version helped the PRWG identify and clarify key Principles. The process included input from academic researchers, federal agency representatives, Alaska Native representatives, and other people who live, work, and conduct research in the Arctic. The PRWG also performed an extensive literature search and added a bibliography to the website.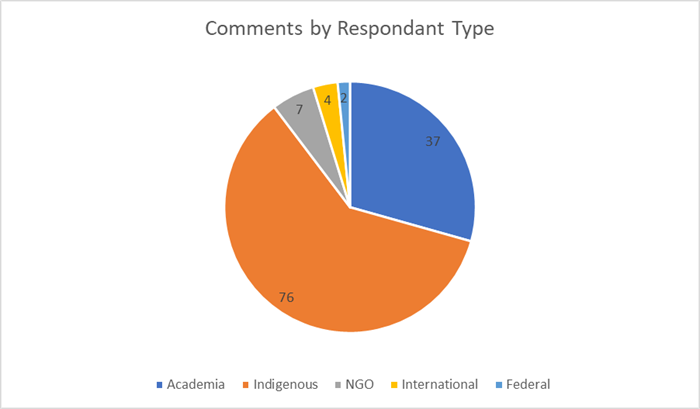 The Product
The five core Principles are meant to be short and memorable; however, the body of the Principles adds detail and covers a range of topics from creating a safe work environment, crediting and compensating collaborators, coordinating with local communities, learning about the history and culture of the region, data ownership, and limiting environmental impact.
With these Principles, IARPC sets expectations for research conduct in the Arctic and encourages stronger community-researcher engagement across all stages of research design, data collection, analyses, and reporting. The Principles are also a deliverable from the second Arctic Science Ministerial meeting held in Berlin, Germany on 28 October 28 2018.
The Principles are integral to all IARPC activities; in addition to being hosted on the IARPC Collaborations Portal, they will be included in future IARPC documents and will be reviewed every five years. Each federal agency within IARPC is free to determine the best ways to share the Principles with their research and Arctic communities. For example, agencies could include them in their requests for proposals, grant terms and conditions, and position descriptions.
If you are using or planning to use the Principles in any capacity, the authors would appreciate hearing about your experience and welcome feedback. Please send your examples, which may be featured as a model example, to Meredith LaValley, IARPC via ARCUS (mlavalley [at] arcus.org).
Members of the Principles Review Working Group
Sara Bowden, IARPC; Chris Campbell, Bureau of Ocean Energy Management (BOEM); Renee Crain, NSF; Roberto Delgado, NSF; Tom Hennessy, Center for Disease Control and Prevention (CDC); Martin Jeffries, Cold Regions Research and Engineering Laboratory (CRREL); Igor Krupnik, Smithsonian Institution-Arctic Studies Center (SI-ASC); Meredith LaValley, IARPC; Cynthia McOliver, Environmental Protection Agency (EPA); Candace Nachman, National Oceanic and Atmospheric Administration (NOAA); John Pearce, U.S. Geological Survey (USGS); Cheryl Rosa, U.S. Arctic Research Commission (USARC); Amina Schartup, NSF.
---
About the Authors
Renee Crain Wagner is a program manager for the Arctic Research Support and Logistics (RSL) program at the National Science Foundation. She holds M.S. and B.A. degrees in biology and started in Arctic research studying physiological and behavioral adaptations in Arctic birds. Renee enjoyed many years conducting field research in remote parts of Alaska, from shorebirds and waterfowl on the North Slope and west coast of Alaska, to peregrine falcons in interior Alaska. She helped orchestrate the first-ever White House Arctic Science Ministerial, a Pre-Ministerial Briefing with Arctic Indigenous leaders, and supports the working groups of the Arctic Executive Steering Committee (AESC). Renee chairs the Arctic Field Operations Working Group through IARPC.
---
Amina Schartup is a chemical oceanographer and an AAAS Science & Technology Policy Fellow hosted in the NSF Office of Polar Programs, Arctic Sciences Section. Amina became interested in Arctic issues while she was a Postdoctoral Fellow at the Harvard School of Public Health, where she led a four-year project to estimate increases in neurotoxic methylmercury exposures for Inuit communities in Labrador, Canada that surrounded a planned hydroelectric facility. She continues to work on Arctic science projects as a Research Associate at Harvard J. A. Paulson School of Engineering and Applied Sciences. She authored 17 manuscripts primarily focused on the impacts of global and ecosystem changes on the bioaccumulation of contaminants in marine food webs.
---
Meredith LaValley works through IARPC to manage the IARPC Collaboration Teams and help coordinate implementation of the Arctic Five-year Research Plan. She has a Master's in Environmental Policy from Bard College. She lives in Anchorage, Alaska and is interested in making connections between those participating in research in Alaska and those in the Arctic research community in Washington, D.C.