ARCUS Board of Directors Welcomes New Members
I am pleased to welcome five new members to the ARCUS Board of Directors. Our new members were elected by the ARCUS membership earlier this fall along with Jay Gulledge, who was elected for a second three-year term. Carolina Behe, Craig Dorman, Gunnar Knapp, Maribeth Murray, and Audrey Taylor bring a wide range of experience and perspective to the board as we work to implement our new vision and mission statements.
Below are brief biographical sketches of the new ARCUS board members.
Carolina Behe is the Traditional Knowledge/Science expert for the Inuit Circumpolar Council-Alaska (ICC-AK). Within this position, she represents ICC-AK on various topics that engage in both Traditional Knowledge and science, from resource management, to methods of conducting research and community engagement, to acting as the principal investigator on research projects. Carolina is currently the acting ICC board member for the Conservation of Arctic Flora and Fauna, a working group under the auspice of the Arctic Council, and sits on the steering committees of multiple task forces within the Arctic Council. Additionally, Carolina sits on the advisory committee for the Exchange for Local Observations and Knowledge of the Arctic (ELOKA).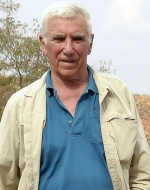 Craig Dorman
Craig Dorman, Fairbanks, Alaska, received his PhD in oceanography from the Massachusetts Institute of Technology/Woods Hole Oceanographic Institute and had a long career in the U.S. Navy from which he retired in 1989 at the rank of Rear Admiral. Among other appointments since his retirement from the Navy, Craig has served as Director of the Woods Hole Oceanographic Institute, Technical Director of the Office of Naval Research International Field Office, visiting professor at Imperial College, and Vice President for Research for the University of Alaska System.
Gunnar Knapp, an economist, is Director and professor at the Institute of Social and Economic Research, University of Alaska Anchorage. Gunnar teaches courses in economics including "The Economy of Alaska" and "Introduction to Fisheries Economics and Markets." He has extensive research experience in seafood, aquaculture, and fisheries management. Gunnar's recent research focuses on the economics of the Bristol Bay salmon industry and trends in Alaskan and global salmon markets.
Maribeth Murray is Director of the Arctic Institute of North America, University of Calgary and professor in the Department of Anthropology and Archaeology at the University of Calgary, Alberta. Maribeth was previously at the International Arctic Research Center and Northern Studies Program at the University of Alaska Fairbanks. She has also held positions as the Executive Director of the International Study of Arctic Change and has served on the advisory panels of several Arctic-related initiatives in Sweden, the European Union, and the U.S.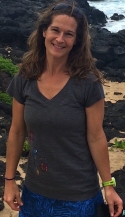 Audrey Taylor
Audrey Taylor is an assistant professor in the Department of Geography and Environmental Studies, University of Alaska Anchorage. Audrey earned her PhD in wildlife biology from University of Alaska Fairbanks and has conducted field-based research across the U.S., Central and South America, and China. Her current research focuses on Arctic-breeding shorebird populations with particular focus on the impacts of climate change and industrial development along Alaska's coastlines.
Finally, I want to thank our retiring board members, Rick Coffin, Marianne Douglas, John Tichotsky, Hans Verlinde, and Barry Zellen for their dedication and hard work on behalf of ARCUS over the past few years.
Mike Retelle
President, ARCUS Board of Directors