C. Peter McRoy
Department
Institute of Marine Science
Organization
University of Alaska Fairbanks
Brief Biography
C. Peter McRoy is a professor with the Institute of Marine Science at the University of Alaska Fairbanks. His research is focused on the ecology of marine food webs with special emphasis on seagrasses and productivity.
He has experience addressing numerous public organizations as well as scientific societies.
Representative lecture titles include:
Ecology of Seagrasses
Ecology of the Bering Sea, Chukchi Sea, and Western Arctic
The Cycle of Primary Production and Nutrients in Prince William Sound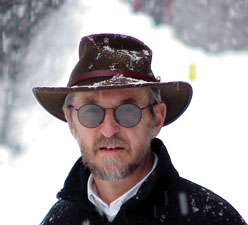 Science Specialties
marine ecology, biological oceanography, phytoplankton
Current Research
Contributions of the Pacific Water to the Arctic Ocean.Nutrient and Phytoplankton Cycles in the Bering Sea Green Belt.