Project Abstract
This project has been renamed the Indigenous Foods Knowledges Network (IFKN). This award supports a Research Coordinating Network (RCN) that brings together scientists and Indigenous communities, Alaska Native communities and Tribal communities in the US Southwest, to advance understanding of the challenges rapid socioecological change pose to food security and resilience in these communities. Indigenous knowledge and perspectives will be combined with scientific knowledge across the biological, geological, geographic, anthropological, and information sciences to enable a comprehensive overview of how different investigators and scholars, from different perspectives and different environments, approach the issues of food security and resilience. One of the key strengths of the RCN is the synergy it will generate between north and south and between western science and Indigenous scholarship. In addition, the network incorporates insights from information science and data professionals to explore ways to link systems, data and perspectives from multiple domains, both Indigenous and scientific. The project team intends to increase sharing and address issues of Indigenous communities' concerns over data ownership and access by developing more effective tools for sharing data in cyberspace and on social media. Exploring how to merge ideas from diverse groups will contribute to the advancement of both convergence science and the co-production of knowledge with Indigenous communities. This award is part of NSF's effort to promote convergence. The project is convergent because it brings together a diversity of disciplines to concentrate on a question of critical social importance. Social, natural, and information scientists and Indigenous communities will focus on increasing our understanding of the impacts of rapid socioecological change in Indigenous communities from Alaska and the US Southwest on food security and resilience in these communities. The project is convergent not just in how it combines scientific disciplines to address a societal problem, but also in how NSF might fundamentally think about the social construction of the scientific enterprise in the United States.
This RCN has the potential to add a new and fresh perspective to research on food security and resilience through exploration of the rapid social and environmental changes ongoing in the Arctic, by more effectively highlighting Indigenous sources of information. To broaden the perspective and insight into these issues, the RCN will connect Arctic Indigenous communities with tribes in the U.S. Southwest, mainly in Arizona and New Mexico. The RCN has three foci: 1) preservation, visualization, and sharing of Indigenous knowledge; 2) access to scientific data; and 3) Indigenous data sovereignty. The project will be largely driven and led by Indigenous organizations but will include interdisciplinary Western scientists focused on food security and resilience from both the social and physical sciences to discuss current research agendas, data availability, and encourage the direct engagement of Indigenous partners. One Broader Impact of the RCN is the creation of relationships between Indigenous communities living in different areas but experiencing rapid social and environmental changes. The RCN will also create a plan for preserving and visualizing Indigenous Knowledge and connecting it to scientific data.
Logistics Summary
IFKN has found that meeting on the land facilitates deeper conversations and understanding of the relational foundation of food sovereignty and resilience than would occur in a conference room. Participants learn about each other's work, which can be helpful in their own work in their own communities. IFKN has hosted three in-person meetings at the in Gila River Indian Community (March 2018), Tohono O'Odham Nation (March 2019), Nay'dini'aa Na'Kayax (June 2019) and sent a delegation to the Festival of Northern Fishing in Torino, Finland (September 2018). Due to the COVID-19 pandemic, we have suspended in-person meetings until further notice, but we plan on continuing the webinars and investigating other ways to stay in touch.
IFKN Steering Committee
Eleven Indigenous leaders, community members, and scholars from both region compose the IFKN Steering Committee to guide the project and build the network with the Research Coordination Team. All members noted on the "Members" tab are part of the Research Coordination Team.
Keywords
Indigenous Food Sovereignty, Governance, Arctic, Indigenous Knowledge, Networks, US Southwest
Project Location
Website
Project Website
Dates
-
Location
Chickaloon, AK; Sacaton, AZ; Sells, AZ
Members
Principal Investigator
University of Colorado Boulder
Research Analyst
Co-Principal Investigator
Ahtna-Native Village of Kluti-Kaah and University of Arizona
Co-Principal Investigator
Co-Principal Investigator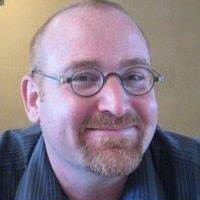 Co-Principal Investigator
National Snow and Ice Data Center (NSIDC), Carleton University