By: Liz Weinberg, Interagency Arctic Research Policy Committee (IARPC) Engagement Director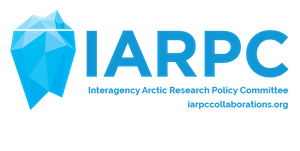 The Interagency Arctic Research Policy Committee (IARPC) brings together leaders from 18 US federal agencies to enhance research in the Arctic. IARPC creates and carries out the US Arctic Research Plan and administers IARPC Collaborations, a hub for building connections and facilitating research for a thriving Arctic and Earth. We are excited to announce that IARPC's Secretariat is now supported by UIC Science.
UIC Science is a subsidiary of the Ukpeaġvik Iñupiat Corporation (UIC), the Alaska Native Corporation representing shareholders from the community of Utqiaġvik, Alaska. Their expertise encompasses Traditional Knowledge, technical and logistical support, project management and strategic planning, Indigenous community outreach, and science support while understanding the politics, culture, land use issues, regulations, and environmental conditions related to scientific research in Alaska. UIC Science's work includes the Barrow Arctic Research Center (BARC), as well as support of programs like the NSF Arctic Research Support and Logistics Services Program and the NASA Arctic-Boreal Vulnerability Experiment (ABoVE).
This support, which comes through a National Science Foundation contract, will ensure the long-term sustainability and success of the IARPC Secretariat and the IARPC Collaborations platform. This partnership will also enable IARPC to increase capacity around engaging with Arctic Indigenous communities.
Previously, the IARPC Secretariat was supported by the Arctic Research Consortium of the United States (ARCUS). IARPC is grateful for their support, which was vital for the development of the Arctic Research Plan 2022–2026 and its first implementation plan, as well as the development and implementation of the Arctic Research Plan 2017–2021. We look forward to additional opportunities for our organizations to collaborate. IARPC is also grateful for the continued financial support of the National Science Foundation and in-kind contributions from additional IARPC member agencies.
IARPC Collaborations brings together federal agencies, Arctic researchers and communities, and more to share their work and team-up to improve research in the Arctic. The community is open to all. If you are not yet a member of IARPC Collaborations, you can sign up for an account today.
---
About the Author

Liz Weinberg is the IARPC Secretariat Engagement Director. She joined IARPC in 2020. She previously served as the Digital Outreach Coordinator and writer/editor for NOAA's Office of National Marine Sanctuaries, where she focused on increasing public engagement in and awareness of marine protected areas. Liz has a background in science communication and writing: she holds an MFA in creative writing from the University of Washington, and is the author of a book of essays about climate change, wilderness, and queerness. She is based in unceded Tongva/Kizh lands -/Los Angeles, California.