By: Jessica Garron, Deputy Director of the Alaska Climate Adaptation Science Center and Research Assistant Professor with the International Arctic Research Center; John Henry, Jr., Deputy Director of the Native Village of Unalakleet; and Margaret Hall, Assistant Director of the Model Forest Policy Program
Remote-sensing tools are critical components of environmental observations in support of decision-making across remote Alaska. Understanding this capacity, the Native Village of Unalakleet (NVU), Alaska, located along the Bering Strait in western Alaska, completed a feasibility study in 2021 about using uncrewed aircraft systems (UAS) and online data tools to support community adaptation planning in response to climate change, and to support emergency response activities. Also in Alaska, the United States Coast Guard (USCG) is responsible for the inspection of 380 bulk fuel storage facilities, 347 of which are only accessible by boat or airplane. Exploring the nexus of needs of these two coastal Alaskan stakeholder groups, the project investigator team of Jessica Garron, Deputy Director of the Alaska Climate Adaptation Science Center and Research Assistant Professor with the International Arctic Research Center; John Henry, Jr., Deputy Director of the Native Village of Unalakleet; and Margaret Hall, Assistant Director of the Model Forest Policy Program, developed and implemented the project, Remote Uncrewed Aircraft System Inspection and Response Team Development in the Bering Strait Region. This project and subsequent program were designed to train a set of UAS pilots in the remote, coastal, hub community of Unalakleet, Alaska to fly small UAS to monitor climate change impacts, inform local decision-making, and support the USCG mission in western Alaska. These objectives aligned with the mission of the US Department of Homeland Security, which provided funding for this work under Grant Award Number 2014‐ST‐061‐ML0002.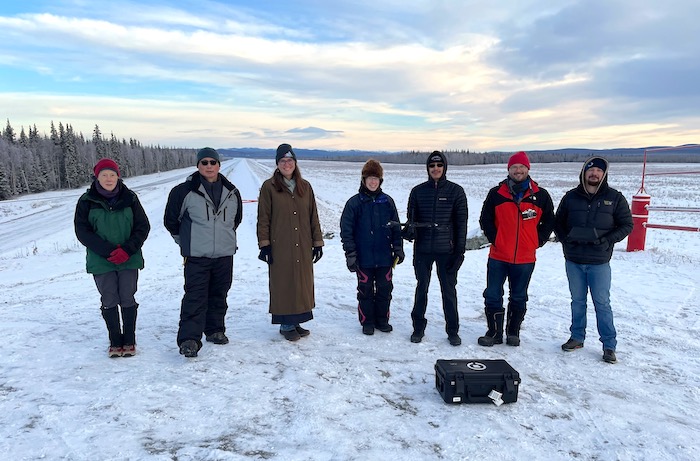 This project was designed to provide in-person training for the 14 CFR Part 107 Federal Aviation Administration certification exam required for commercial UAS pilots, to provide hands-on UAS pilot skills training on operational UAS with experienced trainers, and to coproduce UAS flight protocols to support infrastructure monitoring and emergency response actions. As a result of the pandemic, the project was redesigned to be delivered remotely from recruitment through UAS protocol coproduction, with team members and trainers participating in Alaska, Idaho, and Ohio. The hands-on UAS flight training was provided in Fairbanks in the fall of 2021 and in Unalakleet during the spring of 2022. Pilots were trained to use both electrooptical and infrared sensors to analyze different targets and to create 2D orthomosaics and 3D models of community infrastructure and landscape features. At the conclusion of these training events, the NVU UAS team was provisioned with four Skydio UAS (two S2s and two X2Es) to practice flight skills and determine the Alaskan weather tolerances of the Skydio UAS.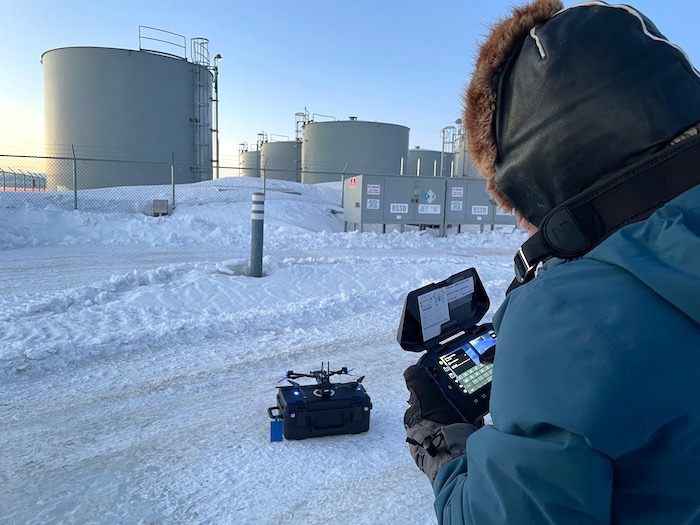 The feasibility of expanding this training program regionally—inclusive of the economic challenges and required capacities, and the identification of needs and values of communities across Alaska to understand UAS appeal for decision-making—was evaluated. Broad dissemination of process and technological knowledge gained in this program to other remote Arctic communities continues. A set of descriptive lessons-learned intended to go hand-in-hand with the UAS team establishment roadmap have been developed for each of the operational components evaluated. One of the larger lessons learned was that UAS program establishment must have at least one champion to ensure its establishment in the community. A set of recommendations was also developed for the implementation of this UAS program roadmap in other rural communities. These recommendations fall into the three broad categories focused on Alaska with specific and actionable components: (1) Develop regional UAS teams throughout coastal Alaska to support operational decision-making; (2) Leverage the programmatic structure/UAS team development roadmap developed by this project regionally; and (3) Develop the long-term support structure for regional UAS team longevity. These recommendations highlight the crucial components of recruitment, training, program establishment, and longevity support that are required for the successful implementation of this UAS program roadmap in rural Alaska. The immediate next steps for this project team are to fulfill regional contracts currently under development to support local and regional infrastructure inspection concerns using UAS, and to establish UAS collection standards to support immediate and long-term climate change impact monitoring in support of adaptation decision-making. Beyond Unalakleet, this team is interested in working with other communities across Alaska to identify ways this programmatic roadmap for UAS team establishment can be tailored to support their community-specific needs, and to identify new ways to use technology to be better stewards of our Alaska.
This project affirmed that technology-based solutions applied to problems associated with climate change, food security, environmental stewardship, and emergency response can bolster workforce development opportunities in rural communities, while also meeting the needs of regulatory and response agencies. The final report for this work is currently under review by the Department of Homeland Security for public release and will be made available through the Alaska Climate Adaptation Science Center website, once approved, in late summer of 2022.
Further information is available on the project webpage and from the original study, Feasibility of Improving Local Decision Making in Alaskan Communities with Unmanned Aircraft Systems and Online Climate Data Tools (PDF 11.4 MB)
For additional information about this work, please contact Jessica Garron at jigarron [at] alaska.edu or John Henry, Jr. at john.henry [at] unkira.org
Disclaimer: The views and conclusions contained in this document are those of the authors and should not be interpreted as necessarily representing the official policies, either expressed or implied, of the US Department of Homeland Security.
---
About the Authors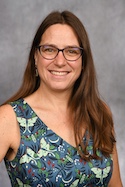 Jessica Garron is the Deputy Director of the Alaska Climate Adaptation Science Center and a member of the research faculty at the International Arctic Research Center. Garron works with a broad spectrum of scientists, community members, agency partners, and industry representatives to integrate actionable, geospatial, and model-based science information into decision-making about climate change adaptation planning and response in Arctic and sub-Arctic communities.


John Henry, Jr. grew up in a coastal village southwest of Unalakleet called Stebbins. Shortly after graduating from high school, he enrolled into the University of Alaska Fairbanks majoring and graduating with a BS in Electrical Engineering. For a span of nine years, he worked in this field. Afterwards, he moved to the community of Unalakleet to be closer to his family. John previously was the IGAP Coordinator/NALEMP Project Manager, and Grants Management Specialist for the Native Village of Unalakleet (NVU), and is now the Deputy Director of NVU.


Margaret Hall (Margy) is the Model Forest Policy Program Associate Director. Besides helping with general operations, she supports efforts to implement climate resilience solutions by rural and Indigenous organizations and communities. She provides support in capacity building, project coordination, research and analysis of resilience issues, and integration of findings into local plans and processes. Previously, Margy assisted in developing green affordable housing for vulnerable populations in Spokane, WA. She also served, as a volunteer, on her rural county's planning and zoning commission for 11 years, helping to update local ordinances, the comprehensive plan, and planning and zoning maps. She is the chair of her local school board trustee, with 20+ years of experience on her local search and rescue team. She holds a University of Washington Masters of Public Administration degree focused on Sustainable Community Development.