Rethinking Scientific Meetings in a COVID World, an Example of the 16th International Circumpolar Remote Sensing Symposium
By: Melissa K. Ward Jones, University of Alaska Fairbanks (UAF), Jessica Garron, (UAF), Benjamin M. Jones, (UAF), Helena Bergstedt (b.geos), Martha Raynolds, (UAF), Simon Zwieback, (UAF), and Gerald "JJ" Frost (ABR, Inc.)
Symposium Overview
The 16th International Circumpolar Remote Sensing Symposium (ICRSS) took place at the University of Alaska Fairbanks (UAF) in Fairbanks, Alaska between 16–20 May 2022. The symposium has always been organized by members of the remote sensing community. The inaugural symposium was in 1990 in Yellowknife, NWT, Canada and has been held every two years in alternating North American and European locations. The 16th ICRSS was originally to be held in September 2020, but was postponed on three occasions until now.
This week-long symposium saw 102 registrants from 12 countries, and attendance—with both in-person and virtual options—fluctuated between 50 to over 80 attendees at any one time (Figure 1). The science program included two full days and two half days of scientific presentations, a half day program consisting of a panel discussion, and a poster session (Figure 2). Oral presentation sessions focused on Arctic Land Cover, Sensor Development and Operational Services, Arctic Coasts and Communities, Climate Change and Climate Data Records, Glaciers and Seasonal Snow Cover, Observing Permafrost, Floating Ice, and Microwave Remote Sensing.
The program on Wednesday, 18 May was devoted to local excursions, including a UAF walking tour; a tour of a recent boreal forest wildfire burn; a local riverboat tour; and a combination tour of the CRREL Permafrost Tunnel, the Trans-Alaska Pipeline, and UAF Poker Flat Research Range.
Figure 1. Group photo of virtual and in-person attendees during the closing ceremony. Photo courtesy of H. Bergstedt.
Figure 2. In-person poster session. Photo courtesy of H. Bergstedt.
Integrating Science and Art
A new feature at this symposium was a dedicated integration of Arctic-based art. Led by Dr. Mary Beth Leigh (UAF), each day had a dedicated theme that tied into various components of remote sensing. A slideshow of visual art was played during each break, and there were two musical performances (Figure 3), and a poetry reading throughout the week. A highlight was the remote sensing creative movement activity, where participants took turns being a satellite-based sensor, satellite receiving antenna, and the scientist interpreting the "mapping" of the interior of the conference ballroom (Figure 4).
Some of the artists who showcased their work are also scientists and the symposium provided a new type of venue to present their artistic endeavors. This was the first time many of the organizers or participants had experienced science-themed art integration into a scientific conference, which also provided a welcome change of pace to a traditional scientific program. All artists were compensated for their time.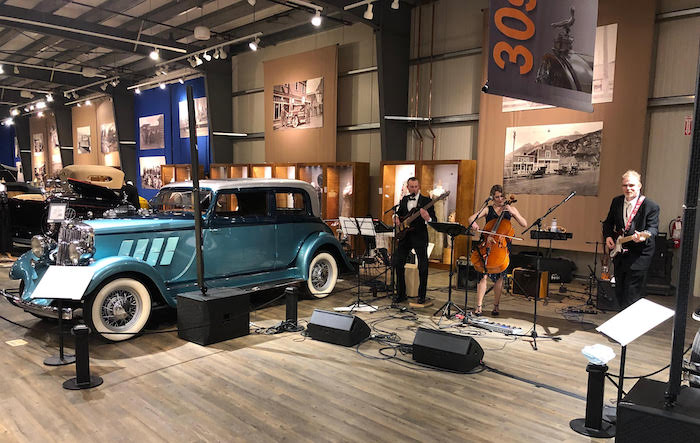 Figure 3. Kinky Slinky, a local Fairbanks band, performed at the ICRSS ice-breaker event held at the Fountainhead Antique Auto Museum. Their performance included the song, "Continental Drift," that was performed with help from attendees from the Alfred Wegener Institute. Photo courtesy of Scott Goetz.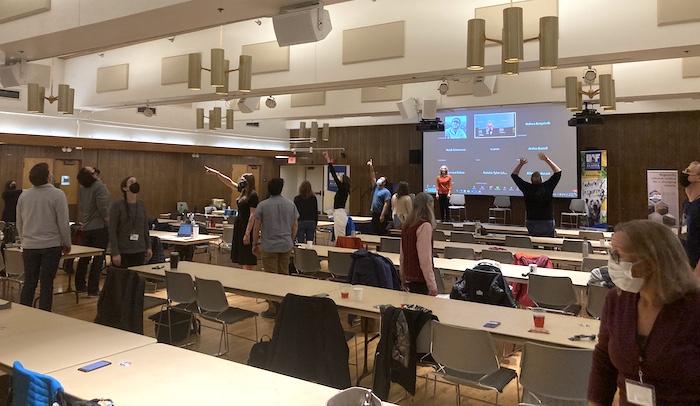 Figure 4. The Satellite remote sensing-inspired movement activity. Photo courtesy of H. Bergstedt.
C. J. Markon Award
The inaugural C. J. Markon Award was presented this year to an ICRSS participant that demonstrated a unique and innovative interpretation of remote sensing. The scientific program featured innovative remote sensing methodologies and ground-breaking research, but in this year's case the award was presented to Mary Beth Leigh for her excellent integration of remote-sensing themed art into our world-class scientific program.
Harmonizing Hybrid Attendance and Presentations
The symposium offered both in-person and virtual attendance options. This allowed any registrants who could not travel, who were in Fairbanks but not feeling well, who were infected with COVID-19, or who were quarantining for future fieldwork, to keep participating in the symposium. One Fairbanks-based attendee with a hearing impairment welcomed the virtual option as it provided a better hearing environment than the in-person conference venue.
The 49 oral presentations were given by both in-person and virtual attendees. The poster session was only held in-person; however, poster presenters were given the opportunity to give a flash talk of their poster that was streamed online. This gave virtual attendees the opportunity to ask questions to the 32 poster presenters.
A designated in-person organizing committee member surveyed the Zoom chat continuously for questions to presenters and provided immediate assistance and troubleshooting for technical issues. We received feedback that virtual participants enjoyed having organizers actively participate online. All virtual questions were read out loud in a microphone that played both in the event room and online. In-person questions were also asked using a microphone so virtual attendees could also hear. Furthermore, the in-person venue had a camera that pointed to the stage that could be zoomed in and out so virtual attendees could see who was speaking. The movement activity was livestreamed so virtual attendees could also participate.
Symposium COVID-19 Mitigation Efforts
Organizing a safe event is challenging within this uncertain time with respect to the COVID-19 pandemic. Our team made COVID-19 safety and mitigation a priority. We first outlined a detailed mitigation plan that we listed on our event website and required all attendees to acknowledge it during the registration process. We had a vaccination mandate in place for all participants. Participants were provided with three different COVID-19-comfort levels that were indicated on their name badge as a non-verbal communication measure with other attendees: green indicated handshakes and hugs are okay, yellow indicated okay with distances of within 2 m but no physical contact, and red indicated to please keep your distance.
All participants received five at-home COVID-19 antigen tests to be used daily within their ICRSS welcome bags (Figure 5) and extra tests were provided later in the week for those who needed them. COVID-19 update emails were sent daily to participants. A few attendees, including two organizers, tested positive for COVID-19 prior to the event and participated virtually. Two in-person attendees tested positive early in the week and another the weekend after; however, these positive cases were associated with external travel and activities not related to the symposium. Positive cases were reported via the event email and close contacts, defined by the US Centers of Disease Control as being within six feet for 15 minutes or more, were contacted immediately and all continued to test negative.
Other COVID-19 mitigation strategies included masking (with masks available to all participants), consistent sanitization of all microphones between each use, and hand sanitizer available around the event space. Seats were spread out and COVID-safe announcements and reminders were given regularly during the week.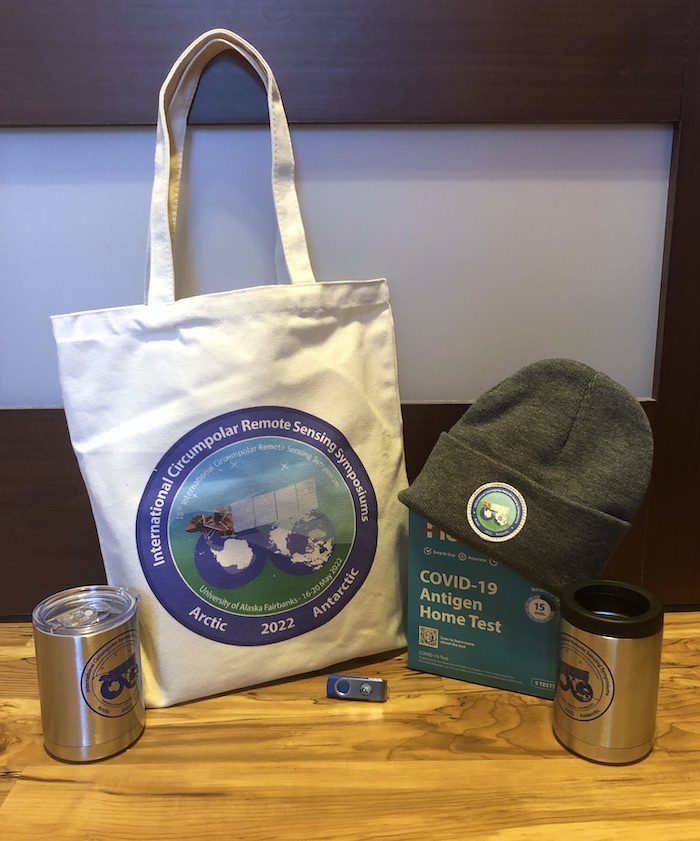 Figure 5. Contents of symposium goodie bags given to participants. Photo courtesy of M. Ward Jones.
Final Thoughts
We are delighted to share that the 16th International Circumpolar Remote Sensing Conference was successful in being COVID-19 safe, harmonizing a hybrid event, and adding new programming aimed at integrating art and science throughout the week. Feedback from participants has been overwhelmingly positive in all aspects. We hope sharing our experiences will aid in the organization of future scientific events within our emerging post-pandemic world.
Acknowledgements
The 16th International Circumpolar Remote Sensing Conference was supported by the National Science Foundation (Award OPP-2026971) and the International Arctic Science Committee. At the Wedge Ice level ($2,000–$4,999 USD), we would like to thank the Alaska Climate Adaptation Science Center and Alaska Satellite Facility. At the Aufeis level ($500–$1,999 USD), we would like to thank ABR, Inc. The in-kind support provided by the University of Alaska Fairbanks and the Alfred Wegener Institute was substantial, without which none of this would have been possible. The in-person event was held on the Troth Yeddha' campus of the University of Alaska Fairbanks, on the ancestral lands of the Dena people of the lower Tanana River.
For more information, see the ICRSS Event website.
---
About the Authors
Melissa K. Ward Jones (University of Alaska Fairbanks) – Melissa Ward Jones is a permafrost geomorphologist and a Postdoctoral Fellow in the Institute of Northern Engineering at the University of Alaska Fairbanks. She is interested in the causes, consequences, and significance of geomorphic change and applying her knowledge of permafrost to sustainability issues. She utilizes remote sensing methods to complement and up-scale field observations. She has conducted fieldwork on Axel Heiberg and Ellesmere Islands, Canada, Svalbard, Norway, and throughout Alaska, USA.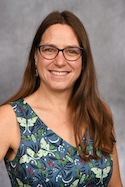 Jessica Garron (University of Alaska Fairbanks) - Jessica Garron is the Deputy Director of the Alaska Climate Adaptation Science Center and a member of research faculty at the International Arctic Research Center. Garron works with a broad spectrum of scientists, community members, agency partners and industry representatives to integrate actionable, geospatial, and model-based science information into decision-making about climate change adaptation planning and response in Arctic and sub-Arctic communities.


Benjamin M. Jones (University of Alaska Fairbanks) – Benjamin M. Jones is a Research Professor in the Institute of Northern Engineering at the University of Alaska Fairbanks. His research focuses on Arctic and sub-Arctic systems and combines the use of GIS and remote sensing techniques with field observations and laboratory analyses to better understand the causes and consequences of landscape change, processes, and feedbacks in northern high-latitude environments across a multitude of spatial and temporal scales.


Helena Bergstedt (b.geos) – Helena Bergstedt is a Senior Researcher at b.geos, Austria. Her research focuses on remote sensing of permafrost landscapes. She is interested in connecting local and regional to pan-Arctic scales using field observations and different remote sensing methodologies.



Martha Raynolds (University of Alaska Fairbanks) – Martha Raynolds is a plant ecologist and vegetation mapper. She is interested in plant species and community distribution throughout the Arctic, from the local to the circumpolar scale. She especially enjoys field work in the Arctic and getting to know and sample the plants that appear on remote sensing images.


Simon Zwieback (University of Alaska Fairbanks) - Simon Zwieback is an Assistant Professor in Remote Sensing at the University of Alaska Fairbanks. His research strives to document the rates, controls, and drivers of landscape changes in the Arctic and subarctic.


Gerald "J.J." Frost (ABR, Inc.) is a landscape ecologist focused on boreal forest and Arctic tundra ecosystems, with over 20 years of field experience in Alaska and western Siberia. J.J.'s recent work integrates field-based information with a variety of modern and historical remote-sensing data sources to elucidate current ecosystem conditions and long-term changes across spatial scales, from landscapes to the full circumpolar region.
About
Witness Community Highlights is an online publication launched in May 2017 to complement the regular publications of Witness the Arctic. It was developed in response to community feedback identifying the need for a monthly publication to highlight 1–2 Arctic research efforts and other timely items of interest to our readers. Community Highlights is distributed monthly via our Witness the Arctic mailing list of over 8,800 subscribers.
Archives/Subscribe
Starting with the premier issue in May 2017, articles published in Witness Community Highlights are archived online.

Archive

Subscribe
Contact
Editors of Witness Community Highlights welcome ideas for future articles. If you have an idea or a question about this publication, please contact Betsy Turner-Bogren at betsy@arcus.org.
Witness the Arctic
Witness the Arctic provides information on current Arctic research efforts and findings, significant research initiatives, national policy affecting Arctic research, international activities, and profiles of institutions with major Arctic research efforts.

Witness the Arctic