One Health, One Future 2021
By: Arleigh Reynolds, Director University of Alaska Fairbanks (UAF) Center for One Health Research; Kelsey Nicholson, Program Administrator, UAF Center for One Health Research; and Hannah Robinson, Master's Program Coordinator, UAF Center for One Health Research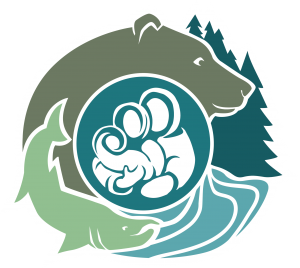 From 6-11 April 2021, The University of Alaska Center for One Health Research (COHR) hosted the international One Health One Future conference. This virtual conference replaced the 2020 conference of the same name that was postponed three days prior to its opening in March 2020 due to the imminent threat of the COVID-19 pandemic. The overarching goal of the conference was to bring together scientists, health care providers, policy makers, agency workers, students, and community members to present and discuss One Health issues facing the circumpolar north. The conference, which welcomed over 600 participants from 35 countries, was held with support from: the UAF Department of Veterinary Medicine; the UAF Biomedical Learning and Student Training (BLaST) program; the Alaska IDeA Networks for Biomedical Research Excellence (INBRE), an Institutional Development Award (IDeA) funded by an Institutional Development Award from the National Institutes of Health; and the US Department of State.
Amy Topkok of the Pavva Iñupiaq Dancers of Fairbanks. Photo courtesy of the University Alaska Fairbanks Center for One Health Research.
The conference convened each day from 7:30 a.m. to 12:00 p.m. Alaska time. The timing was designed to make the conference convenient for colleagues across the circumpolar north. Each day was short enough to prevent "Zoom fatigue" and featured a theme so participants could select the offerings most aligned with their interests. The 2021 conference engaged many of the same speakers and topics that were planned for the 2020 conference, but followed a different format due to the virtual nature of the presentations. The first day featured a keynote presentation by Dr. Susan Kutz and PhD candidate Jared Gonet on "Pathways to truly two-eyed seeing." This presentation focused on combining Indigenous Ways of Knowing and western science to better understand and manage One Health issues. This was followed by a panel discussion featuring Indigenous and western One Health scholars. The final item on the first day's agenda was a panel sponsored by the US Department of State featuring diplomats from several Arctic nations. The diplomats discussed the role of the Arctic Council in promoting circumpolar One Health cooperation.
Screen shot of virtual discussion among Arctic nation diplomats and session facilitators during the One Health One Future virtual conference. Image courtesy of Hannah Robinson.
The agendas for days two though six began with a theme-based keynote followed by three to four topical presentations. After a short break, a panel featuring the day's speakers gave participants the opportunity to discuss these topics in more detail. These days then ended with virtual poster sessions, also based on the days' theme. Day two featured Finland's Dr. Arja Rautio as the keynote speaker for the holistic health and well-being theme. Day three focused on zoonotic disease threats, antimicrobial resistance, and emergency preparedness with the keynote given by Canada's Dr. Emily Jenkins and a COVID-19 update presented by Dr. Anne Zink from the Alaska State Department of Health and Social Services. Thematic considerations for Day four included food systems (food safety, security, and sovereignty) and environmental contaminants. Carolina Behe, of the Inuit Circumpolar Council (ICC), gave a powerful keynote on the relationship between food security and food sovereignty in a summary of the recent ICC report on these topics. Day five's themes included education, policy, and data sharing, and featured a keynote by Alaska's Dr. Jessica Black. The final day focused on climate change and One Health with the keynote address given by Dr. John Walsh of the Alaska Center for Climate Assessment and Policy.
While it was a great disappointment to have to cancel the 2020 conference, presenting the conference in a virtual format in 2021 proved to be both effective and economical. This presentation reduced travel costs and nearly doubled attendance. The UAF COHR is planning on hosting a One Health One Future conference again in 2023. We hope to provide attendees with the best opportunities from both in-person and virtual formats through a hybrid platform. Readers interested in viewing the presentations and panels from the 2021 conference can find them by visiting the UAF COHR website beginning in September 2021.
Further information can be found on the University of Alaska Center for One Health Research (COHR) website and the UAFOneHealth Facebook page.
For questions, contact the COHR Team via email (uaf-onehealth-team [at] alaska.edu), or Arleigh Reynolds, Director, UAF Center for One Health Research (ajreynolds [at] alaska.edu); Kelsey (klnicholson2 [at] alaska.edu); and Hannah Robinson, Master's Program Coordinator, UAF Center for One Health Research (hrobinson3 [at] alaska.edu).
---
About the Authors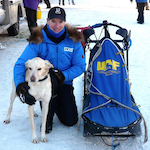 Arleigh Reynolds received his Bachelor of Science in Biology (1983), Doctor of Veterinary Medicine (1986), and PhD (1992) Degrees from Cornell University. He became board certified in clinical nutrition in 1996. He has worked in private practice, (1986–1989), in the private sector as a research scientist for Nestle Purina (1998–2014) and as a faculty member at Cornell University (1994–1998) and UAF (2014–present). He oversaw the construction and operation of the veterinary medicine program at UAF where he served as the Associate Dean for four years. He is a PI on the $39 million NIH Biomedical Learning and Student Training (BLaST) program at UAF, which engages and supports Alaska Native and rural Alaskan students into biomedical pathways through a One Health approach that makes such work relevant to their life experiences. Dr. Reynolds is currently the Director of the Center for One Health Research at UAF. His research has focused on studying sled dogs as sentinel models for people in rural Alaska, and developing resilience in young people through cultural activities.
Kelsey Nicholson was born and raised in Fairbanks, Alaska. She received her master's degree in Public Health from the University of Tennessee Knoxville. She is the Program Administrator at the Center for One Health Research (COHR). Kelsey utilizes her degree and training to assist with grant funding and interdisciplinary team building. She is currently in the process of working towards her PhD.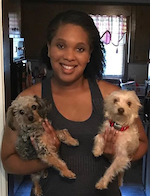 Hannah Robinson has her master's degree in Public Health. She is the Master's Coordinator at the Center for One Health Research (COHR). Her prior studies include courses and training in the physical sciences, biological sciences, and social sciences. This diverse background allows her to communicate well with community members and experts across disciplines, and provide support to students as they begin their journeys of learning about One Health.
About
Witness Community Highlights is an online publication launched in May 2017 to complement the regular publications of Witness the Arctic. It was developed in response to community feedback identifying the need for a monthly publication to highlight 1–2 Arctic research efforts and other timely items of interest to our readers. Community Highlights is distributed monthly via our Witness the Arctic mailing list of over 8,800 subscribers.
Archives/Subscribe
Starting with the premier issue in May 2017, articles published in Witness Community Highlights are archived online.

Archive

Subscribe
Contact
Editors of Witness Community Highlights welcome ideas for future articles. If you have an idea or a question about this publication, please contact Betsy Turner-Bogren at betsy@arcus.org.
Witness the Arctic
Witness the Arctic provides information on current Arctic research efforts and findings, significant research initiatives, national policy affecting Arctic research, international activities, and profiles of institutions with major Arctic research efforts.

Witness the Arctic