Editors: ARCUS Staff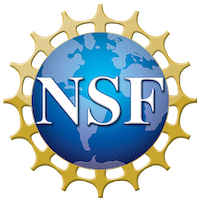 The National Science Foundation (NSF) Office of Polar Programs (OPP) has awarded $3.8 million to early-career scientists as part of the OPP Postdoctoral Research Fellowship (PRF) Program. This is the first year of funding for the Postdoctoral Research Fellowship Program.
The program encourages new investigators who have not previously worked in polar regions and/or innovative techniques that have not previously been applied to polar science into polar research. Additionally, the OPP-PRF aims to support beginning investigators with experiences that will establish them in positions of leadership in the scientific community.
Postdoctoral Research Fellowship provide opportunities for early-career scientists, including social scientists, to accomplish one or more of the following goals:
Expand their work across traditional disciplinary lines.
Develop new partnerships connecting the polar regions and/or non-polar research communities.
Provide entry to researchers who have traditionally had limited access to polar research resources, sites, and facilities.
NSF has awarded 13 grants as part of the Postdoctoral Research Fellowship Program, with seven representing the Arctic research community and six representing the Antarctic research community. These include:
Submesoscale Fjord Variability and Its Influence on Glacial Melt
Abstract Award # 2138790
Principal Investigator: Ken Zhao, Oregon State University.
Revealing the Genomic Underpinnings of Polar Bear Physiological Adaptations to the Arctic
Abstract Award # 2138649
Principal Investigator: Blair Perry, Washington State University.
Investigating 2.5k Years of Human History and Atmospheric Transport in Greenland Ice Using High-Resolution Lead Isotopic Records
Abstract Award #2138782
Principal Investigator: Sophia Wensman, Nevada System of Higher Education, Desert Research Institute
Freeze-thaw Effect on Biogeochemistry and Nutrient Cycling in Arctic Soils
Abstract Award #2138937
Principal Investigator: Erin Rooney, University of Tennessee Knoxville
Assessing the Relationship Among Fire, Temperature, and Precipitation in the Arctic During the Pleistocene
Abstract Award #2138893
Principal Investigator: Emily Tibbett, University of Massachusetts Amherst
Investigating the Effects of Late Holocene Climate Change on Polar Bears
Abstract Award #2139044
Principal Investigator: Lillian Parker, University of Oklahoma Norman Campus
Using Passive Acoustic Monitoring of Bowhead Whales to Identify Biotic and Abiotic Drivers and Timing of Migration
Abstract Award #2138801
Principal Investigator: Angela Szesciorka, Oregon State University
Organic Matter Export, Processes, and Transformations Drive Carbon Cycling Patterns in the Arctic Ocean
Abstract Award #2138584
Principal Investigator: Jumanah Hamdi, Louisiana Universities Marine Corsortium
Calving, Icebergs, and Climate
Abstract Award #2139002
Principal Investigator: Alexander Huth, Princeton University
Investigating the Influence of Ocean Temperature on Antarctic Ice Sheet Evolution During the Early to Middle Pleistocene
Abstract Award #2139051
Principal Investigator: Michelle Guitard, Lamont-Doherty Earth Observatory at Columbia University
High-resolution Nested Antarctic Ice Sheet Modeling to Reconcile Marine and Terrestrial Geologic Data
Abstract Award #2138556
Principal Investigator: Anna Ruth Halberstadt, Berkeley Geochronology Center
The Role of Southern Ocean Iron Limited Diatoms in Modulating Copper Speciation
Abstract Award #2138217
Principal Investigator: Angel Ruacho, University of Washington
Pygoscelis Penguin Response to Potential Prey Retention Along the West Antarctic Peninsula
Abstract Award #2138277
Principal Investigator: Katherine Hudson, Stony Brook University
To learn more about the grantees and their projects, visit the OPP Postdoctoral Research Fellowship awardees page.
Learn more about future opportunities on the NSF solicitation webpage.