Kawerak, Inc. is a regional consortium of federally recognized tribal governments in the Bering Strait. With programs ranging from education to transportation, and natural resource management to economic development, Kawerak seeks to improve the Region's social, economic, educational, cultural, and political conditions. Kawerak is governed by a Board of Directors that is comprised of the Council Presidents or appointed delegates of the 20 federally recognized tribes, two Elder representatives and the chair of the Norton Sound Health Corporation Board.
The Kawerak mission statement is, "Advancing the capacity of our People and Tribes for the benefit of the region."
Kawerak works hard to meet the needs of the people of the region through strong collaboration and cooperation with all 20 tribes, our regional medical center, and our Elder's wisdom and expert guidance. The scope of service and work is wide but our mission keeps us united and focused on meeting the identified needs and working together to engage in this mission. Kawerak is truly empowered by the unity of our Tribes to serve our people, and we do this through facilitation and partnership. Lastly, we are guided and sustained by our traditions, values, and Native culture, all of which we hold dear and work to keep alive and integrated in all that we do. The Board of Directors decided when our vision, "Our people and tribes are thriving" was accomplished, we would have strong, healthy, proud, caring, unified, pro-active, self-sufficient Native people, leaders and communities who know where we are going and who will take necessary steps to achieve it.
"Our core value is the strength of our traditional culture, Native values, and the unity of our Tribes that empowers us." These are the driving force behind all that Kawerak, Inc. does to accomplish its mission. These values have been our guide since our inception and will continue to guide us in all that we do. Our values, while rooted in history and the ways of our ancestors, are still very much alive and well in us today.
Kawerak, Inc. Divisions and Programs
The Community Services Division and Programs assists member tribes in becoming self-governing, self-sufficient, and long-term family wellness for all region residents with the following programs:
Tribal Affairs program assists tribal councils in exercising self-governance and provides training and technical assistance, for 18 of the 20 federally-recognized tribes in the Bering Strait region.

Village Public Safety Officer (VPSO) Program provides community public safety and law enforcement, emergency services, probation and parole, and drug abuse prevention programs in 16 communities.

Transportation assists member tribes with planning and construction of transportation projects to increase or improve mobility and services within and between communities.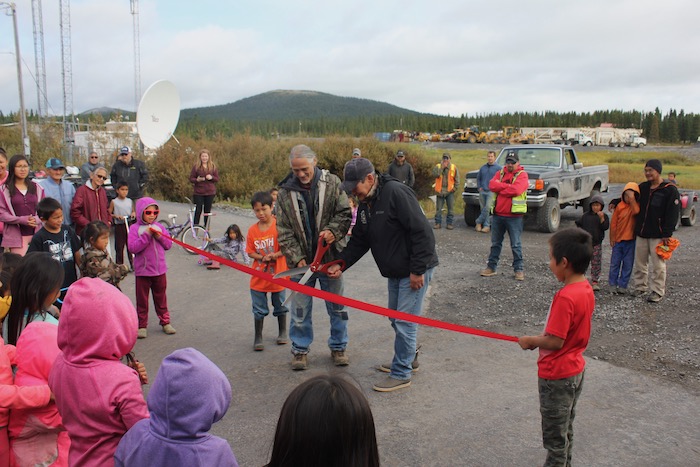 Child Advocacy Center operates a child-friendly, culturally respectful place where caring professionals work together in one location, to help children and families cope with sexual abuse, severe physical abuse, and exposure to violence.

Children and Family Services Program employs Tribal Family Coordinators within participating villages to assist with Indian Child Welfare Act cases and family preservation. Caseworkers located in Nome work with families to receive services in order to provide a healthy environment for their children.

Wellness Program focus is to restore a culture of wellness within the region through promotion of healthy living and traditional activities, addressing historical trauma through education and community conversations, and supporting cultural programming.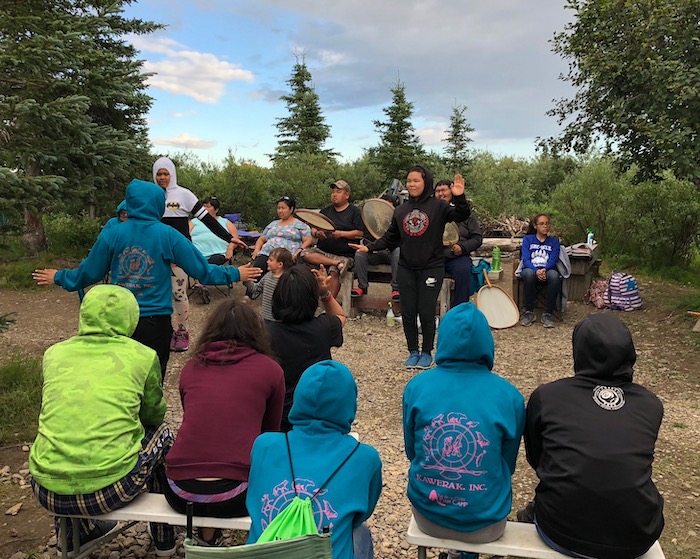 The Cultural and Regional Development Department is responsible for writing and submitting new grants for Kawerak; developing state and federal priorities; managing the long-range process for Kawerak, and regional development. The co-location of cultural programs under the CRD Department allows for more collaboration between programs with a similar focus of cultural revitalization.
Community Planning and Development provides technical assistance to Bering Strait communities with small business start-up/expansion and economic development planning. Staff provides technical assistance to tribal councils in community planning, economic development, energy planning, grant writing and administration, and e-commerce center support.

The Eskimo Heritage Program (EHP) was created in 1981. Local Alaska Native fieldworkers were hired in six communities to document and record our Elders. Since the 1980's, the EHP collection has been catalogued, transcribed, and translated. Staff has digitized the entire collection, which will make the collection more accessible for education and public use.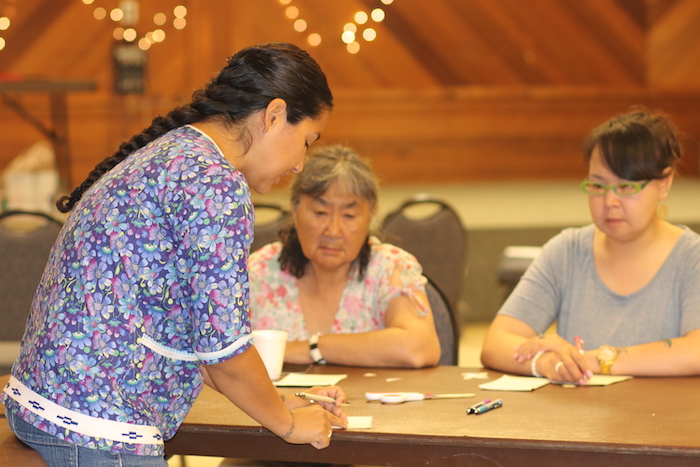 Katirvik Cultural Center coordinates traveling exhibits, cares for cultural collections, and hosts activities in the cultural center to preserve, promote and celebrate the cultures of the Bering Strait Region.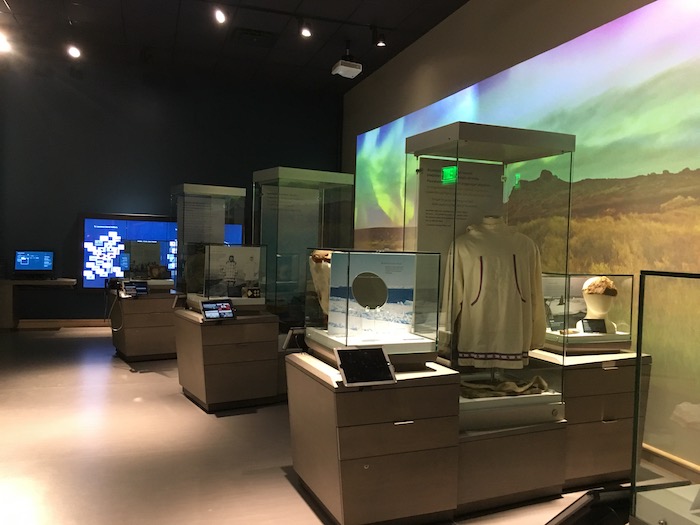 The Education, Employment, and Supportive Services Division (EESS) is designed to provide support and assistance to tribal members who are looking for employment opportunities or who are continuing their education.
Child Care Services provides financial assistance for childcare to Tribal members who are employed, seeking work, attending training, enrolled in educational programs, or participating in treatment programs. CCS also runs the Uiviilat Child Care Center in Nome and provides technical assistance to home care providers in the region.

Community Education Program provides basic education services throughout the Bering Strait Region to all adults, Native and non-Native. Services include GED classes, GED testing, English as a second language classes, and tutoring in math, reading, and writing. Staff and facilities are located at the UAF Northwest Campus in Nome.

Employment and Training Program services include: job search assistance, subsidized work activities, financial assistance for persons who have obtained or are seeking work, and Tribal Employment Rights Ordinance (TERO) advocacy to Bering Strait regional residents and tribal members. Kawerak provides training grants and college scholarships to tribal members. Temporary subsidized work activities are available for youth and adults to provide job skill training. Village-based training programs are also offered throughout the Bering Strait region as funding permits.
Vocational Rehabilitation Program provides vocational guidance and services to residents of the Bering Strait region who have disabilities that are barriers to employment. Eligible participants receive specialized training to improve job-related and independent living skills, technological assistance and medical treatment on an individual basis.

Tribal Welfare provides temporary assistance to income-eligible individuals and families to meet their basic needs and may include: general assistance, burial assistance, emergency, and disaster assistance. Tribal Welfare also oversees the Kawerak Native Employment Work Services (KNEWS) program; clients receive work experience, supervision, job coaching, opportunities to learn new skills, and assistance in writing resumes, job searching, and preparing for job interviews.

Head Start and Early Head Start Program is a preschool program that promotes social competence and structure among children birth to four years old in the Bering Strait region. Services are provided in Nome and ten0 village sites. Strong parental involvement, health and social services are primary components of Head Start's well-rounded program.
The Natural Resources Division conducts research projects and provides services that relate to natural resources including land, fish, animal, and birds in the Bering Strait region. Through knowledge and education, they strive to protect tribal members' access to these resources, and assure that future harvests are sustained and promoted.
Eskimo Walrus Commission (EWC), created in 1978, represents Alaska's coastal walrus hunting communities. EWC works on resource co-management issues. Walrus is a primary resource of food for Alaska Native People and its ivory, bone, and hide are used to produce handcrafts, artwork, and skin boats.
Social Science Program collaborates with region tribes to document local and traditional knowledge on a variety of topics. The Program also provides recommendations and information regarding policy and management of natural resources based on local research and documentation.
Land Management Services provides technical assistance to owners and heirs of Native allotment and restricted town site lots. Some of these services include: property sales, title recovery, mortgages, resolving trespass settlements, probating restricted estates, wills, environmental consulting, and more.
Reindeer Herders Association provides assistance to its twenty-one members for the development of a viable reindeer industry and to enhance the economic base for rural Alaska and to improve the management of the herds.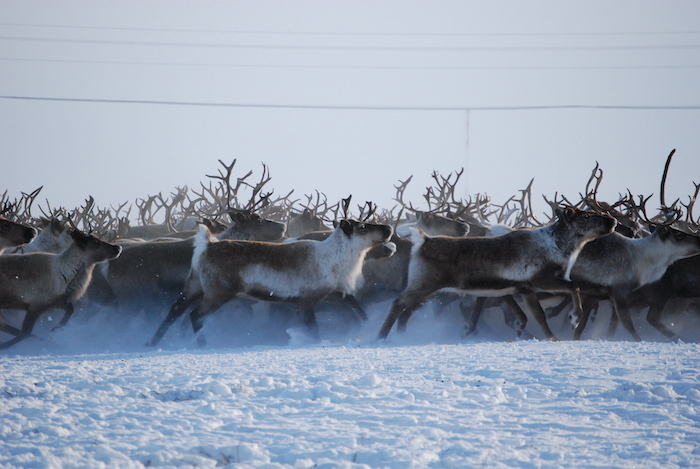 Subsistence Resources: Advocates on behalf of subsistence users to protect customary and traditional harvest of all resources. Subsistence Resources also provides information on subsistence harvest to tribes, state and federal managers, and supports proposals and projects to improve management of subsistence resources.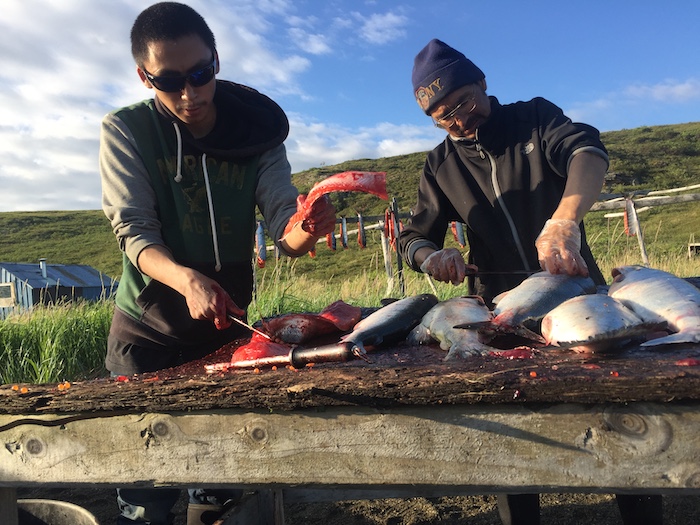 Marine Program advocates for local priorities and proposes actions to minimize negative impacts of increased shipping in the Bering and Chukchi seas via local involvement, outreach to tribes, and engagement at ocean policy forums.

Environmental Program supports the tribal IGAP programs and acts as a staging area for the regional recycling program, operates a Brownfield grant, and an emergency preparedness grant.
Legal Services
Legal Services provides a broad range of legal services and training to the tribal councils in areas such as sovereignty, tribal laws, tribal judicial systems, and Indian Child Welfare Act to Kawerak and the tribes.
For further information, please see Kawerak, Inc., or contact Danielle Slingsby, Outreach Director for Kawerak, Inc.