The International Permafrost Coastal Systems Network
By: Benjamin M. Jones (UAF), Louise Farquharson (UAF), Chris Maio (UAF), Andrey Petrov (UNI), Craig Tweedie (UTEP), Ming Xiao (PSU), Anne Jensen (UAF), Vladimir Romanovsky (UAF)
Permafrost potentially influences 30% of Earth's coastlines (Lantuit et al. 2012). Within the last three decades, changes in the Arctic system have increased the vulnerability of these coasts to erosion and altered coastal morphologies, ecosystems, biogeochemical cycling, infrastructure, cultural and heritage sites, community well-being, and human subsistence lifestyles (Fritz et al. 2017; Jones et al. 2018). Better understanding of the pace and nature of rapid changes occurring along permafrost coastlines is urgent, since a high proportion of Arctic residents live on or near coastlines, and many derive their livelihood from terrestrial and nearshore marine resources (Forbes 2011).
Figure 1. Circumpolar map of northern hemisphere permafrost region (purple area) and existing permafrost coastal system observation sites, permafrost coastal communities, and coastal CALM/TSP/GTN-P sites that will contribute to PerCS-Net. A range of other networks and research sites are also partnered to PerCS-NET but are not shown at this scale. Image courtesy of PerCS-Net.
Figure 2. Permafrost coastal erosion, storm surge flooding, and coastal permafrost thaw impacts: (a) coastal erosion results in the loss of a subsistence fishing cabin in 2005 (photo: Benjamin M. Jones) and (b) cultural sites along the Beaufort Sea coast in Alaska in 2007 (photo: Benjamin M. Jones); (c) housing and infrastructure at Utqiaġvik are lost during a storm surge in 1963 (photo source: NARL Archive); and (d) coastal erosion and permafrost degradation impacts a legacy oil exploration well head along the Beaufort Sea coast in 2004. Photo courtesy of the Bureau of Land Management.
The National Science Foundation's AccelNet and Arctic System Sciences Programs recently awarded a collaborative grant to the University of Alaska Fairbanks (UAF), University of Texas El Paso (UTEP), and Penn State University (PSU), funding the Permafrost Coastal Systems Network (PerCS-Net; Jones and Lantuit 2019). PerCS-Net focuses on leveraging resources from existing national and international networks that have a common vision of better understanding permafrost coastal system dynamics and emerging transdisciplinary science, engineering, and societal issues in order to amplify the broader impacts by each individual network. PerCS-Net strengthens linkages between existing networks based in Germany, Russia, Norway, Denmark, Poland, and Canada with the activities of several active NSF-funded networks (PCE-RCN, Arctic COAST RCN, the Permafrost Discovery Gateway, the CALM program, and TSP program) as well as several local, state, and federally funded US-based networks. PerCS-Net benefits from the legacy of previous international permafrost coastal system efforts by leveraging these existing linkages that have been in place, in some instances, for 20-plus years.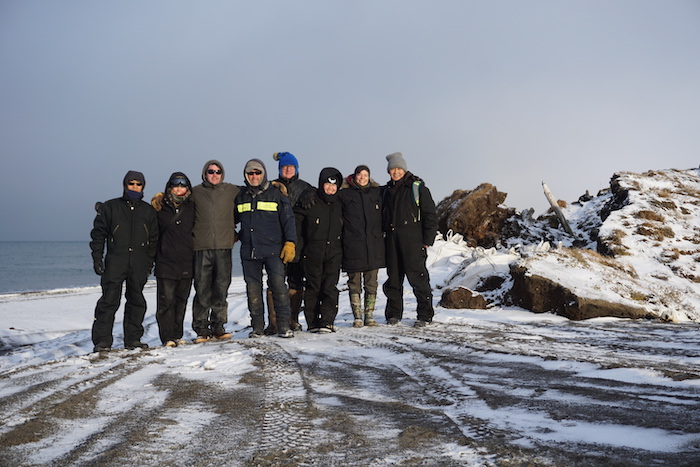 Figure 3. Members of the Permafrost Coastal Erosion RCN and Permafrost Coastal Systems Network during a visit to Utqiagvik in October 2018. Photo courtesy of Ming Xiao.
PerCS-Net will benefit the U.S. and international research communities by: (1) developing internationally recognized protocols for quantifying the multitude of changes and impacts occurring in Arctic coastal permafrost systems; (2) sustaining long-term observations from representative coastal key sites; (3) unifying annual and decadal-scale observations of circum-Arctic permafrost-influenced coasts; (4) refining a circum-Arctic coastal mapping classification system and web-based delivery of geospatial information for management planning purposes and readily accessible information exchange for vulnerability assessments; (5) engaging local communities and observers to capture impacts on subsistence and traditional livelihoods; and (6) promoting synergy across networks to foster the next generation of students, postdoctoral scholars, and early-career researchers faced with the known and unknown challenges of the future Arctic system.
Figure 4. Photo from Utqiagvik showing erosion mitigation measures being utilized to mitigate impacts of erosion to permafrost coastal bluffs and houses that sit atop the bluffs. Photo courtesy of Anne Jensen.
Future permafrost coastal system dynamics will challenge conventional wisdom as the system enters a new state, impacting human decision-making and adaptation planning, impacts on cultural heritage resources, and likely resulting in unforeseen national security challenges. Thus, it is critical to foster the development of innovative approaches to education and outreach in a transdisciplinary international network that will enhance professional growth and encourage strategic collaborations with stakeholders from local, state, federal, and national laboratory entities. PerCS-Net will provide graduate students and early career researchers valuable networking opportunities with international collaborators and stakeholders through in-person meetings and workshops, quarterly newsletters, monthly webinars, research exchanges, data and information sharing, and the chance to work collaboratively on transdisciplinary research topics of broad societal significance. Integration of PerCS-Net with remote permafrost coastal communities will foster observation activities and programs from the circum-Arctic that will both inform pressing scientific and engineering issues, and provide a forum to connect K–12 students from the countries representing the study region through a data visualization and information exchange tool.
Figure 5. Photo from Utqiagvik, Alaska in early August 2019 during a strong westerly storm that caused flooding and closure of Eben Hopson Street one of the primary roads in the community. Photo courtesy of Benjamin Jones.
Ultimately, PerCS-Net will develop a circumpolar alliance for Arctic coastal community information exchange among stake-, rights- and knowledge-holders, scientists, and land managers. There is increasingly diverse interest in permafrost coastal system issues and currently no unified source of information on the past, present, and potential future state of permafrost coastal systems that provide the level of detail needed to make decisions at scales relevant for Indigenous communities across the Arctic. Such new engagement will inform intergovernmental agencies and international research and outreach programs in making science-based decisions and policies to adapt to changing permafrost coastal system dynamics. PerCS-Net will build a network of networks to assess risks posed by permafrost coastal system changes to local and global economies and well-being, and facilitate knowledge transfer that will lead to circum-Arctic adaptation strategies.
Figure 6. UTEP's Aliuq research vessel and PI's and students from UTEP and UTMSI conducting research in Elson Lagoon as part of the BLE-LTER. Photo courtesy of Craig Tweedie.
Funding for PerCS-Net provided by US NSF grant OISE 1927553, 1927137, 1927373, co-funded by the Arctic System Science Program in the Office of Polar Programs. For more information, please consider joining PerCS-Net to keep informed about upcoming activities and new products – permafrostcoasts.org
References
Forbes, D.L. (editor). 2011. State of the Arctic Coast 2010 – Scientific Review and Outlook. International Arctic Science Committee, Land-Ocean Interactions in the Coastal Zone, Arctic Monitoring and Assessment Programme, International Permafrost Association. Helmholtz-Zentrum, Geesthacht, Germany, 178 p. http://arcticcoasts.org.
Fritz, M., Vonk, J.E., and Lantuit, H. 2017. Collapsing Arctic coastlines. Nature Climate Change 7(1): 6.
Jones, B. M., L.M. Farquharson, C.A. Baughman, R.M. Buzard, C.D. Arp, G. Grosse, D.L. Bull, F. Gunther, I. Nitze, F. Urban, J.L. Kasper, J.M. Frederick, M. Thomas, C. Jones, A. Mota, S. Dallimore, C. Tweedie, C. Maio, D.H. Mann, B. Richmond, A. Gibbs, M. Xiao, T. Sachs, G. Iwahana, M. Kanevskiy, and V.E. Romanovsky. 2018. A decade of remotely sensed observations highlight complex processes linked to coastal permafrost bluff erosion in the Arctic. Environmental Research Letters 13:115001. doi.org/10.1088/1748-9326/aae471.
Jones, B., and H. Lantuit. 2019. Transforming permafrost coastal systems: Advancing scientific discovery through international collaboration. Research OUTREACH 110. Available at: https://researchoutreach.org/articles/transforming-permafrost-coastal-sy....
Lantuit H et al. 2012. The Arctic Coastal Dynamics database: A new classification scheme and statistics on Arctic permafrost coastlines Estuaries and coasts. 35(2): 383–400.
---
About the Authors
Benjamin M. Jones (UAF) – Benjamin M. Jones is a Research Professor in the Institute of Northern Engineering, Water and Environmental Research Center at the University of Alaska Fairbanks. He is leading the Permafrost Coastal Systems Network project and collaborates on numerous other NSF-funded projects focused on changing permafrost landscapes in the Arctic.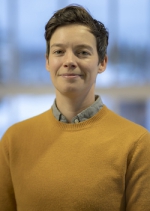 Louise Farquharson (UAF) – Dr. Louise Farquharson is a geomorphologist and Quaternary geologist who explores Arctic landscape change and permafrost affected coastal dynamics. Louise is a postdoctoral researcher at the University of Alaska Fairbanks Geophysical Institute Permafrost Laboratory.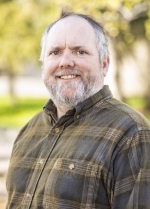 Chris Maio (UAF) – Dr. Maio is an Associate Professor of Coastal Geography and the director of the Arctic Coastal Geoscience Lab at the University of Alaska Fairbanks. Dr. Maio has developed effective partnerships with local and regional tribal and governmental organizations. Through these partnerships, community-based erosion monitoring sites have been established in 12 Alaska Native coastal villages leading to citizen-scientist training, the collection of new baseline datasets allowing for the mapping of coastal hazards, and incorporation of new datasets in adaptation and mitigation plans.


Andrey Petrov (UNI) – Dr. Andrey N. Petrov is the President of the International Arctic Social Sciences Association (IASSA) and Director of the ARCTICenter and Associate Professor of Geography at the University of Northern Iowa, USA. He leads US flagship science cooperation initiatives in the Arctic Social Sciences: Arctic-FROST and Arctic-COAST.



Craig Tweedie (UTEP) - Dr. Craig Tweedie is a Professor with the Department of Biology and Directs the Environmental Science and Engineering Program at The University of Texas at El Paso (UTEP). Nationally and internationally, he works with multiple research focused institutions, national labs, and not-for-profit organizations.
Ming Xiao (PSU) – Dr. Ming Xiao is an Associate Professor of Civil Engineering at the Pennsylvania State University. He currently leads an RCN project, "Convergence NNA: Coordinate a transdisciplinary research network to identify challenges of and solutions to permafrost coastal erosion and its socioecological impacts in the Arctic" and a project, "NNA Track 1: Collaborative Research: Resilience and adaptation to the effects of permafrost degradation induced coastal erosion."



Anne M. Jensen (UAF) – Dr. Jensen is an Affiliate Research Assistant Professor in the Department of Anthropology and a Research Affiliate at the Museum of the North, both at University of Alaska Fairbanks, as well as a Research Associate in the Department of Anthropology at Bryn Mawr College. She has spent 36 years doing archaeological and ethnographic research at sites throughout Alaska, including serving as Principal Investigator for projects at Pingusugruk, Ukkuqsi, Ipiutaq, Nuvuk, and Walakpa, all of which are significant eroding coastal sites on the North Slope. She is currently a PI or co-PI on several NSF-funded projects.



Vladimir Romanovsky (UAF) - Vladimir Romanovsky, UAF professor of geophysics and head of the UAF Geophysical Institute Permafrost Laboratory.