By: Brit Myers, Project Manager, Arctic Research Consortium of the U.S.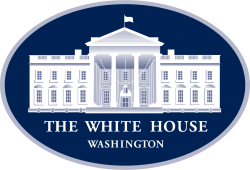 On 28 September 2016, the U.S. Administration will host the first-ever Arctic Science Ministerial meeting in Washington, D.C., convening science ministers, chief science advisors, indigenous representatives, and other high-level officials from foreign governments around the world in an effort to advance international scientific collaboration in the Arctic.
According to the White House event announcement, the goals for the meeting are "to advance promising, near-term science initiatives and create a context for increased international scientific collaboration on the Arctic over the longer term." Additionally, four key themes have been identified to guide and focus Ministerial discussions:
Arctic Science Challenges and their Regional and Global Implications – addressing the need for additional international scientific collaboration in the gathering, synthesizing, and sharing of environmental Arctic change information and its local and global implications.
Strengthening and Integrating Arctic Observations and Data Sharing – addressing the shortfalls and integration barriers associated with current Arctic monitoring capabilities, community-based observing, and the use of indigenous knowledge.
Applying Expanded Scientific Understanding of the Arctic to Build Regional Resilience and Shape Global Responses – addressing the need to enhance the resilience of Arctic communities in the face of change through international collaboration.
Arctic Science as a Vehicle for STEM Education and Citizen Empowerment – addressing the educational challenges facing Arctic youth to ensure that the next generation of Arctic communities is prepared for and active participants in their futures.
In advance of the event, the White House has issued a call-to-action asking "individuals, organizations, and institutions from all sectors to take new, specific, and measurable steps to help all people better understand, adapt to, and address the changing conditions in the Arctic." Call-to-action responses that align well with the key themes of the Ministerial may be featured in White House communications surrounding the event.
To submit your response to the White House call-to-action please click here.