NSF News and Recent Appointments in the Division of Polar Programs
New Arctic Observing Network (AON) Program Director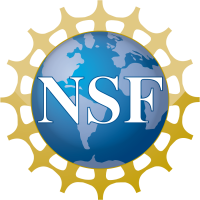 Dr. William Ambrose will begin service as new Program Director of the Arctic Observing Network program in the Arctic Sciences (ARC) section on 15 June 2015. He follows Dr. Erica Key who completed her three-year appointment as the AON Program Director on 28 April 2015. Dr. Ambrose will be joining NSF from Bates College, Maine where he holds an appointment as Professor of Biology and has served as Chairman of the Department of Biology. Dr. Ambrose is an Arctic scientist with a research career in Arctic benthic ecology and Arctic environmental change. He is experienced in international collaborative research, including serving as a Fulbright Professor at the University of Oslo, Norway and Visiting Professor at the University of Tromso, Norway.
New Face in the Arctic Systems Science (ARCSS) Program
Diane McKnight has been appointed as a Program Director in the Arctic Sciences Section in the Division of Polar Programs. Dr. McKnight's primary assignment is to join Dr. Neil Swanberg in managing the ARCSS program. She will begin her service at NSF on 15 June 2015. Dr. McKnight comes to NSF from the University of Colorado where she holds an appointment as Professor of Civil, Environmental, and Architectural Engineering and a Fellow of the Institute of Arctic and Alpine Research. She also serves as Director of the Center for Water, Earth Science, and Technology. Dr. McKnight is a hydrologist who studies coupled ecological, biogeochemical, and hydrologic processes in lakes, streams, and watersheds, primarily in polar and mountain regions. She is a member of the National Academy of Engineering and a Fellow of both the American Geophysical Union and the American Association for the Advancement of Science.
New Section Head for the Polar Environment, Safety, and Health Section
Susanne LaFratta has been appointed as the Section Head for the Polar Environment, Safety, and Health Section (PESH), Division of Polar Programs (PLR). Ms. LaFratta has been with Polar Programs since January 2003, first as the Deputy for what was then known as the Polar Research Support Section and more recently as Senior Advisor. During her tenure she has been responsible for the successful execution of many significant activities, including the annual budget process, the Antarctic Support Contract transition, executive support for the U.S. Antarctic Program Blue Ribbon Panel and NSF's official response to the influential report. Over the years she has held many short-term assignments within Polar Programs, including periods as the Environmental Officer, Safety and Health Officer, Facilities Manager, and Executive Officer. Before joining the Office of Polar Programs, she held positions in NSF's Office of Inspector General and in Budget, Finance, and Award Management, where she was instrumental in developing NSF's Large Facilities Office. Ms. LaFratta has degrees in business and law, and brings to the position significant management experience, including 13 years managing research laboratories and programs at Harvard Medical School. Ms. LaFratta replaces Mr. Arthur Brown who was Acting Section Head following Dr. Montopoli's departure in 2013.
Arctic Field Safety Risk Management Report in Pre-Publication
"Supporting a Culture of Safety in Arctic Science - Workshop Report: Arctic Field Safety Risk Management" is now in pre-publication. The report will include sections on Arctic field safety risk management, identifying and assessing risk, utilizing institutional risk management offices, crisis communication, incident reporting, training and mentorship, and implementation of a community of practice. Publication of the report will be announced via ArcticInfo and through other community venues.