International Study of Arctic Change (ISAC) Updates
International Collaboration Meeting Report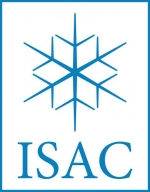 International Study of Arctic Change
The International Study of Arctic Change (ISAC), in partnership with the Study of Environmental Change (SEARCH) and supported by the International Arctic Research Center (IARC), held a meeting 30 May-1 June 2011 focused on international collaboration and cooperation in arctic environmental change programs. A report on this meeting, with recommendations for the development of an Arctic Observing Summit and a series of Responding to Change workshops, is available at: http://www.arcticchange.org.
2012 Responding to Change Workshop Opportunity
The International Study of Arctic Change (ISAC, www.arcticchange.org), in partnership with the School of Policy Studies at Queen's University, announces a Responding to Arctic Change Workshop, to be held 30 January–1 February 2012 at Queen's University in Kingston, Canada. This workshop is the first in a planned series, the aim of which is to collectively shape and coordinate initiatives for applied arctic research. The long-term objective is to enable local people, arctic nations, and the wider global community, including the scientific community, to better respond to a changing Arctic. Participation is open to all interested, with participant numbers capped at 100. In preparation for this first workshop, two open international planning meetings were recently held to solicit input on topics and emphasis. These reports are available for download at www.arcticchange.org. More workshop details will be made available through ArcticInfo and at the ISAC website in the next weeks.
New International Partnerships
As part of a growing portfolio of partnerships, ISAC recently signed a letter of cooperation with the International Network for Terrestrial Research and Monitoring (INTERACT; http://www.eu-interact.org/) to work together on common goals of observing, understanding, and responding to arctic change. ISAC continues to grow and the International Program Office in Stockholm will be hiring new staff in the coming months.
For further information about ISAC, please go to: http://www.arcticchange.org or contact Maribeth Murray, ISAC Executive Director (murray [at] arcticchange.org).