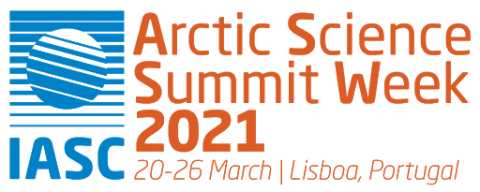 Summary
ARCUS co-organized a session, through support to Olivia Lee, at the 2021 Arctic Science Summit Week (ASSW) conference on "Experiences in Sustaining Collaborative Arctic Research Teams" (funding provided by NSF grant PLR-1928794).
This webpage now includes discussion summary notes, recommendations, as well as links and resources shared by participants during the Arctic Science Summit Week 2021 conference session which took place 25 March 2021. We hope these materials will support continued conversations around building and sustaining collaborative Arctic research networks.
Session Description
The connected nature of the Arctic has precipitated the growth of interdisciplinary Arctic research efforts that cross national, institutional and disciplinary boundaries. Collaborative research teams have developed from informal discussions and formal agreements of large, interdisciplinary projects. While scientific results may get a lot of exposure, the best practices for supporting the participation of diverse partners from the outset of planning proposals, and supporting research teams that cross knowledge systems are often not shared widely.
In this session, researchers across career levels shared their experiences from participation in interdisciplinary teams that varied in size and scope of research. Information was shared on topics such as: sustaining effective communication in teams, and ways to develop long term relationships among collaborators. The presentations during this session at ASSW 2021 are available to registered participants for a limited period, but discussions were not recorded.
Conveners: Olivia Lee, International Arctic Research Center, University of Alaska Fairbanks (oalee [at] alaska.edu); Christina Goethel, Chesapeake Biological Laboratory, University of Maryland Center for Environmental Science (cgoethel [at] umces.edu); Karen Pletnikoff, Aleutian Pribilof Islands Association, Inc (karenp [at] apiai.org)
Session Notes & Resource Links
Session Notes (PDF - 178.25 KB)
Suggestions for Activities Moving Forward & Key Collaboration Aspects
A webinar/panel discussion on how to take advantage of opportunities that could get sent to Early Career Researchers before they take on roles like being a board member in APECS. APECS could help facilitate something like this.
Develop groups to help coordinate communication.
Engaging in less formal settings to meet people you might not otherwise meet. For example, recreating the environment of shared meal time on ships.
Connecting with people as full human people, getting to know them, not just what they do and as a representative of a discipline, organization, or perspective.
Creating relationships as people and how that might more naturally form collaborative networks.
Helpful Links and Resources
U.S. National Science Foundation
European Union (EU)
Interagency Arctic Research Policy Committee (IARPC)
Association for Polar Early Career Scientists (APECS)
Session Agenda & Presentations
Presentation Abstracts (PDF - 272.58 KB)
25 March 2021 | 11:30 - 13:30 GMT
Oral Presentations (all times in GMT)
11:30 - Introduction by the conveners
11:35 - U.S. National Science Foundation efforts to develop and sustain collaborative Arctic Research Teams, Colleen Strawhacker and Roberto Delgado
11:50 - The EU Polar Cluster - a collaboration of projects funded by the European Commission, Elaina Ford, Renuka Badhe and Nicole Biebow
12:20 - Open discussion on orals and posters
E-Posters in this session
25 March 2021 | 15:30 - 17:30 GMT
Oral Presentations (all times in GMT)
15:30 - Introduction by the conveners
15:35 - Data sharing between Community-based observing systems and scientific observations, Stein Sandven, Peter Pulsifer, Finn Danielsen, Torill Hamre and Lisbeth Iversen
15:50 - Bering Strait seabird die-off: Partnering in search of answers, Robb Kaler, Gay Sheffield, Brandon Ahmasuk, Stacia Backensto, Jackie Lindsey and Tim Jones
16:05 - The IARPC Model: Mechanisms for large-scale collaborative efforts, Meredith LaValley, Liz Weinberg, Hazel Shapiro, Ann-Christine Zinkann and Sara Bowden
16:20 - Svalbard Integrated Arctic Earth Observing System- a holistic approach, Heikki Lihavainen, Dariusz Ignatiuk, Christiane Hübner, Inger Jennings and Shridhar Jawak
16:35 - Open discussion on orals and posters
E-Posters in this session
16: 40 - Changing Coastlines, Karen Pletnikoff
16:45 - Sustaining Subsistence, Karen Pletnikoff
16:50 - The ocean is our grocery store, Karen Pletnikoff.