Dear ARCUS Community,
Earlier this week, ARCUS and IARPC Collaborations co-hosted an informal virtual speed networking event to help introduce members of our shared Arctic research community. It is a busy time of year and—like many other people I know—I've been feeling the weight of trying to keep up with all the different online meetings that have become such a routine part of our lives over the past two years. Although I looked forward to being part of the event, I can't deny that I also had to give myself a bit of a pep talk before clicking Join. When interacting with someone in person, creating meaningful connections takes time and energy. Attempting to achieve the same level of engagement online, while also trying to overcome "Zoom burnout", is something I think many of us are struggling with these days… which is why I was so encouraged to see our event participants engaging in such animated conversations, inspiring one another with the work they are doing and the ideas they were sharing!
I think we are all so eager to start connecting with one another again in more meaningful ways. ARCUS is currently planning to resume more of our in-person activities in 2022, and we can't wait to see those of you who are able to participate. For example, we will have staff and board members at the upcoming UArctic Assembly meeting and are already making plans for in-person activities at the AGU Fall Meeting. However, I'm also very grateful to every one of you struggling (just like me) to stay engaged online too. I know all those important community forums aren't going away anytime soon—and it's just so much nicer to participate when you know you might bump into a friend while you are there!
Sincerely,

Helen V. Wiggins
Executive Director
---
ARCUS News & Announcements:
PolarTREC Teacher Heading to Greenland - PolarTREC teacher, Erin Towns, is heading to Ilulissat, a coastal town in western Greenland, to work with a team of researchers from Woods Hole Oceanographic Institution on the Greenland Subglacial Tremor Project. They will be in Greenland to learn more about the Greenland ice sheet, examining how increases in surface runoff will influence ice flow and subsequent loss of water mass from the Greenland ice sheet to the oceans. Ms. Towns will be sharing her experience through journals, photos, videos, and real-time webinars. Visit the expedition page here for some amazing photos and drone footage.
Witness Community Highlights - The April 2022 issue of Witness Community Highlights is now available online. This issue includes two articles: Investigating Dramatic Growth in Thermokarst Features in Interior Alaska, an overview of how climate warming across interior Alaska has dramatically increased the top-down thaw of permafrost; and Artificial Intelligence and Machine Learning Tools for Arctic Research, a discussion of how Artificial Intelligence (AI) and Machine Learning (ML) offer strong applications to Arctic science problems.
For questions, or to suggest topics for future articles, please contact Betsy Turner-Bogren, ARCUS (betsy@arcus.org).
Arctic Research Seminar with Dr. Tobias Schoerer - ARCUS invites registration for the next Arctic Research Seminar featuring Dr. Tobias Schoerer (University of Alaska Fairbanks). Dr. Schoerer's presentation, titled "Harnessing the Power of Community Science to Address Data Gaps in Arctic Observing," will be held via Zoom on Wednesday, 11 May 2022 at 9:00 a.m. AKDT (1:00 p.m. EDT). Registration is required for this event. Register to attend here.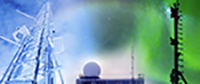 Polar Technology Community Call - Please save the date for the first Polar Technology Community Forum IARPC Self-Forming Team meeting, which will be held via webinar on Friday, 6 May at 9:00–10:00 a.m. Alaska Time. This first meeting will include information about the intentions for this team, outcomes from the 2020 Polar Technology Conference, and highlights from new work. To receive more information about this event, please join the IARPC Polar Technology Community Forum self-forming team on the IARPC Collaborations website.
---
Requests for Arctic Research Community Input: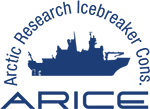 Arctic Research Icebreaker Consortium Questionnaire on Arctic Icebreaker Access - Arctic Research Icebreaker Consortium Questionnaire on Arctic Icebreaker Access - ARICE are looking for information on how transnational access to research icebreakers can be improved, in particular your experience and suggestions on how easier and broader access to the few research icebreakers in operation in the Arctic could be facilitated. The questionnaire can be found here and there is more information here.
APECS Remote Sensing Data Use Survey - The APECS Remote Sensing Project Group is seeking information from Early Career Researchers on the use of satellite remote sensing data in polar research. The deadline for completing the survey is 10 May 2022. For more information about the project, please contact Will Harcourt (wdh1@st-andrews.ac.uk) or Hiral Jain (hj.hiral@gmail.com). Complete the survey here.
Request for Comment on Changes to NSF Proposal Manual for Field Projects - The US National Science Foundation has published a notice in the Federal Register announcing the availability of a "for comment" draft of the Proposal & Award Policies & Procedures Guide (PAPPG) (NSF 23-1). NSF is soliciting comments on the draft PAPPG until cob 13 June 2022. To facilitate review, revised text has been highlighted in yellow throughout the document and explanatory comments have been included in the margins, where appropriate.
A notable change is a required supplementary document, "Plan for Safe and Inclusive Field/Vessel/Aircraft Research (PSI-FVAR)," for proposals to NSF that include fieldwork. Please use this opportunity to review the draft changes to the PAPPG and provide comments through the federal register process.
---
Member News & Announcements:
We are very happy to share the announcements and achievements of our members! If you have something that you would like us to include our next monthly newsletter &/or through other ARCUS communication channels, please contact Brit Myers at brit@arcus.org.