The ARCUS Advisory Council is a group of distinguished individuals dedicated to the success of ARCUS and its vision of Connecting Arctic Research Across Boundaries. The Advisory Council supports all four goals of the ARCUS Strategic Plan. Advisory Council members are appointed by the ARCUS President for two-year terms.
The terms of the current Advisory Council members runs 1 September 2017-31 August 2019.
Vera Alexander, University of Alaska, Fairbanks (retired)
I am convinced that, more than ever before, ARCUS has an important role in support of arctic research. First of all, it is not federal and can offer an objective scientific perspective. Secondly, its membership consists of essentially all the scientific expertise in arctic matters within the US academia. It was formed at a time when arctic research was not considered relevant; it played a role in changing that. Now, ARCUS functions against the background of changing environmental conditions, The relevance is not an issue, and the needs are great.
Vera received her bachelors and masters degrees in zoology from the University of Wisconsin, and a doctorate in Marine Science/oceanography from the University of Alaska in 1965. In 1999, she received an honorary doctor of laws degree from Hokkaido University, Japan. She has led ten oceanographic cruises in the Bering Sea and two in the Southern Ocean (Antarctica), and conducted fieldwork at Palmer Station in Antarctica. Also conducted limnological and ecological research in the northern Canadian Arctic and in Lapland. In more recent years, she pulled together all University units working in the marine or fisheries area to form the School of Fisheries and Ocean Sciences, as its first Dean.
Vera has served on numerous boards and committees from the Nature Conservancy in Alaska to the National Science Foundation Ocean Science Advisory Committee to President Clinton's Ocean Exploration Panel. She retired from the University of Alaska as Professor and Dean Emerita, but continued working with the North Pacific Research Board Science Panel, the Ocean Exploration Advisory Working Group for NOAA, and the Pollock Conservation Research Center. The most exciting event recently has been the launching of the new Alaska Region Research Vessel, a highly capable ice strengthened research vessel.
Tom Barry, Arctic Council Conservation of Arctic Flora and Fauna Working Group
ARCUS plays an important role in helping advance, communicate and coordinate our understanding of the Arctic and I look forward to helping ARCUS advance its mission in connecting people and knowledge across boundaries.
Tom Barry is the Executive Secretary for the Conservation of Arctic Flora and Fauna (CAFF), which is the biodiversity working group of the Arctic Council. The CAFF Secretariat is based in Akureyri, Iceland. Tom has a broad range of experience at national and international levels dealing with strategic planning and organizational development, a primary focus of which has been Arctic issues, where he works with a diverse range of stakeholders throughout the Arctic. Tom was heavily involved in the Arctic Biodiversity Assessment, which creates a baseline for use in global and regional assessments of biodiversity and provide a basis to inform and guide future Arctic Council work. Tom is also closely involved in the implementation of the Circumpolar Biodiversity Monitoring Programme (CBMP), which is working to facilitate more rapid detection, communication and responses to the significant biodiversity-related trends and pressures affecting the circumpolar world.
Mark Brzezinski, Makena Capital, LLC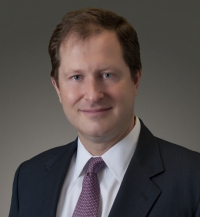 ARCUS provides a critical platform in Washington, DC. The Arctic issue has local roots and global reach, and the awareness and proactive involvement of Washington in the future of the Arctic is an important US interest. ARCUS provides a critical platform to connect with researchers and key stakeholders. This role could not be more important right now.
Mark Brzezinski, a Managing Director, leads Makena's sustainability efforts and assists in responding to the growing demand for environmentally and socially responsible investment portfolios. Prior to joining Makena, Mark served as the United States Ambassador to Sweden from 2011 to 2015. During his tenure as Ambassador, U.S. commercial diplomacy efforts in the Nordic region were consolidated in the U.S. Embassy in Sweden. In 2015, Mark was asked by the White House to lead a strategic effort on the Arctic and serve as the first Executive Director of the White House's Arctic Executive Steering Committee. Before joining the Obama Administration, Mark was a partner in Washington, D.C. at McGuireWoods LLP, where he helped build the law firm's international compliance practice. From 1999 to 2001, Mark served on the National Security Council staff at the White House, first as a Director for Russia and Eurasia, and then as a Director for the Balkans.
Mark is a member of the Council on Foreign Relations (CFR), where he has served on the board of advisors of CFR's Corporate Program. In 2010, President Obama named him to the U.S. State Department's Fulbright Foreign Scholarship Board, which oversees the Fulbright and other U.S. government exchange programs. From 1991-1993, Mark was a Fulbright Scholar in Poland. He earned a BA from Dartmouth College, a JD from the University of Virginia, and a Doctorate in Political Science from Oxford University.
Brian Rogers, University of Alaska, Fairbanks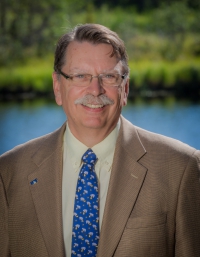 Brian Rogers is Chancellor Emeritus of the University of Alaska Fairbanks, America's Arctic University. He chairs the Board of Governors of the University of the Arctic and serves on The Nature Conservancy Alaska Trustees. Alaska Governor Bill Walker appointed Rogers as presiding officer for the Alaska Arctic Council Host Committee. Rogers served as UAF chancellor from 2009 through 2015, and as interim chancellor for a year before that. A longtime Fairbanks resident and state leader, Rogers served for seven years as the UA system's vice president for finance and eight years as a member of the UA Board of Regents, including three as chair. He served in the Alaska State House of Representatives for two terms. Rogers attended Trinity College and Brown University before receiving his master's degree in public administration from Harvard University's John F. Kennedy School of Government. In 1996, Rogers formed Information Insights, an economic and public policy consulting firm, serving as principal consultant and chief financial officer.
Mead Treadwell, PT Capital, LLC
PT Capital President Mead Treadwell was previously the elected Lieutenant Governor of Alaska from 2010 to 2014. During his tenure as Lieutenant Governor, Mead was an advocate for alternative energy investments across the State of Alaska, marine safety, making Alaska's cruise ship and oil taxes more globally competitive, and developing new markets for Alaska industries.
Mead also served as the Deputy Commissioner of Environmental Conservation, 1990-1994, and was active in the establishment of the state's spill prevention and response program, cruise ship regulation, air, water and seafood quality, and Arctic environmental cooperation.
As chair of the US Arctic Research Commission under Presidents Bush and Obama, Treadwell helped draft US Arctic policy, linked US climate research with the Arctic research program and promoted Arctic cooperation.
In business he has led or helped launch a number of Alaska and national start-up enterprises, including two listed firms serving global markets. He serves on the board of America's leading dredge manufacturer, Ellicott, chair's Iridium's Polar Advisory Board, and is on the board of Alaska based Ryan Air, a cargo carrier.
His Harvard MBA project in 1982 helped value the Alaska Railroad and assisted in its sale to the State of Alaska. He is also a graduate of Yale.